site.bta

Grain Producers from Dupnitsa Region Protest on Struma Motorway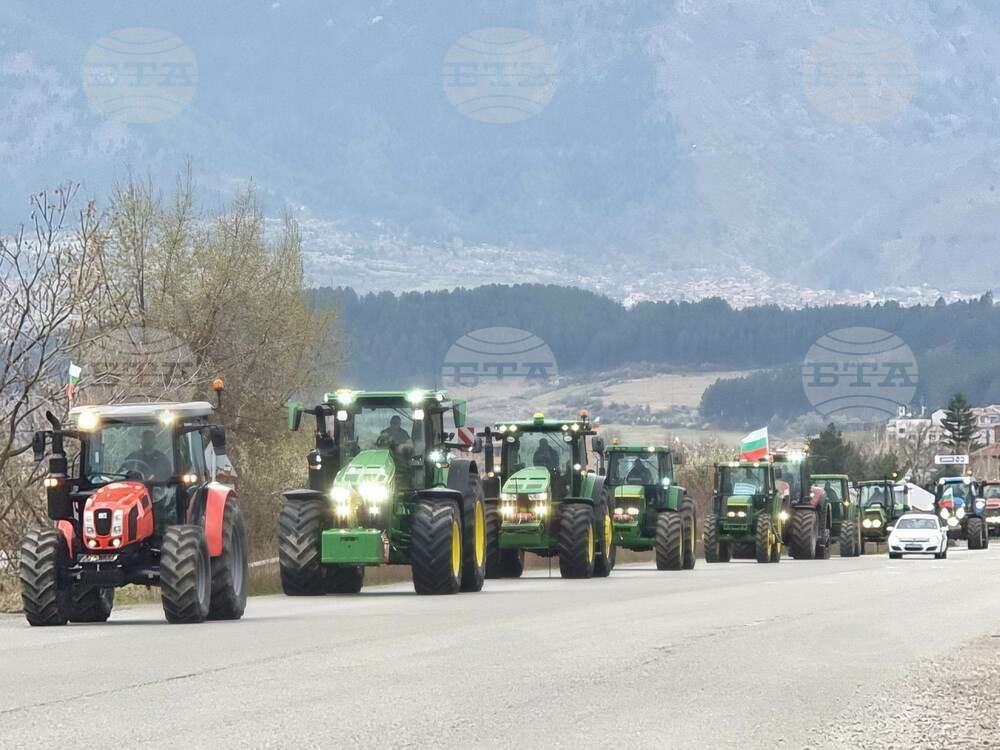 BTA Photo
Farmers from the region of Dupnitsa protested today against the import of Ukrainian grain. "Our production is currently sitting in warehouses or we are forced to sell dirt cheap," said Spas Milushev, one of the organizers of the protest. Ukrainian grain is imported at a very low price, while at the same time the prices of fertilizers and processing chemicals in Bulgaria are high and cannot cover the farmers' costs. "That is why we are forced to sell below cost price," said Milushev, who cultivates about 300 ha of land in the area of the villages of Cherven Breg and Kraynitsi. "I also have a hundred dairy cows. The situation in livestock breeding is also desperate. I pay BGN 4,000 for electricity for the cow farm, while before the price was around BGN 1,000. Meat and egg imports also bring down prices. Our business is at a risk of bankruptcy and we are on the verge of survival," Milushev said.
There are mostly small and medium-sized producers in the region, about 60 people. "Today we are doing a small demonstration to call on the government to ban imports and solidarity corridors, to not import grain so we can keep our business. We are also demanding urgent compensation for lost benefits," he said.
The protest started Saturday at the entrance to Dupnitsa from Kyustendil, then continued to the village of Dyakovo, crossing the Struma motorway, turned around and stopped at the village of Piperevo.
"We are not going to close the traffic so as not to disturb other people, this is just a demonstration. However, if urgent measures are not taken, we will be forced to protest by closing roads," the protesters said.
This is yet another protest by Bulgarian farmers against the import of cheap Ukrainian grain.

/MY/
news.modal.header
news.modal.text