site.bta

BTA receives Annual Journalism Award of Bulgarian Airlines Association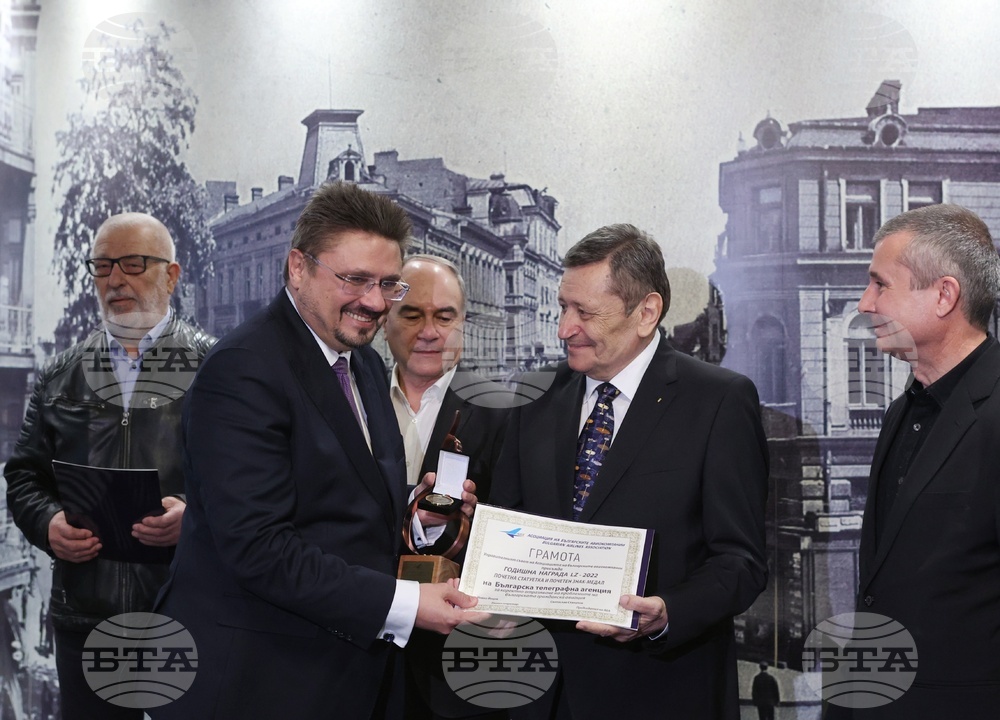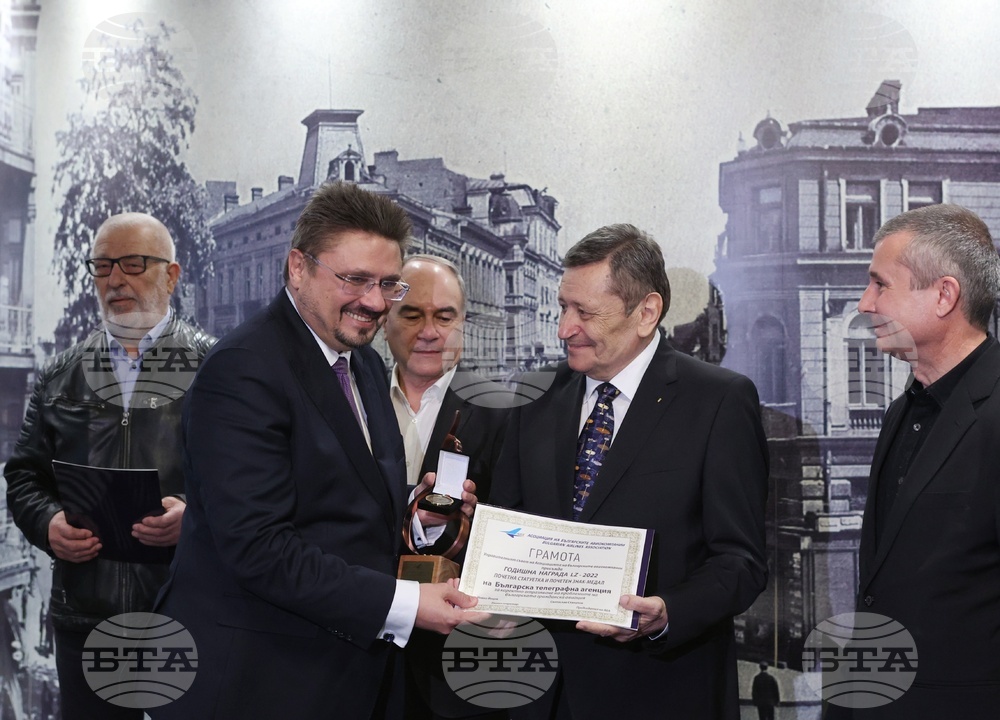 BTA Director General Kiril Valchev, left, received the annual journalism award of the Bulgarian Airlines Association, Sofia, Mar. 16, 2023 (BTA Photo)
The Bulgarian News Agency Thursday received the annual journalism award of the Bulgarian Airlines Association (ABA). It was distinguished for objectively covering the aviation sector, said ABA.
The honour comes with a statuette and a diploma. In its announcement of the award, ABA praised BTA for its accessible and credible information.
In his acceptance speech, BTA Director General Kiril Valchev said that BTA turned 125 this year and is one of the oldest news agencies in the world. Turning to the 19 BNB members, he said that for two years now BTA has been writing about businesses with their names (as opposed to before, when no corporate names were mentioned). "I strongly believe that you will give us an occasion to write about new destinations and the success stories of Bulgarian air transport," said Valchev.
Journalism awards in various other categories also went to the Bulgarian National Radio, Nova TV, the Bulgarian National Television, bTV and Bulgaria On Air.
ABA was established at the beginning of 2002 to express the interests of most of the airline carriers in the country. The founders are major Bulgarian air companies performing approximately 80% of all air services in Bulgaria, according to the ABA website.
/NF/
Additional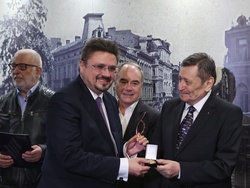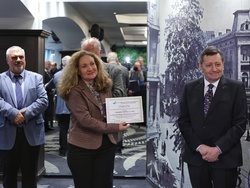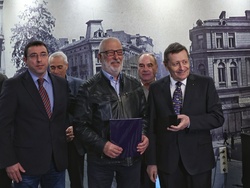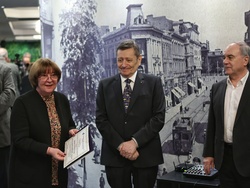 news.modal.image.header
news.modal.image.text
news.modal.download.header
news.modal.download.text
news.modal.header
news.modal.text