site.bta

MEP Kyuchyuk, Foreign Minister Osmani Discuss Bulgaria-North Macedonia Bilateral Relations, Country's EU Accession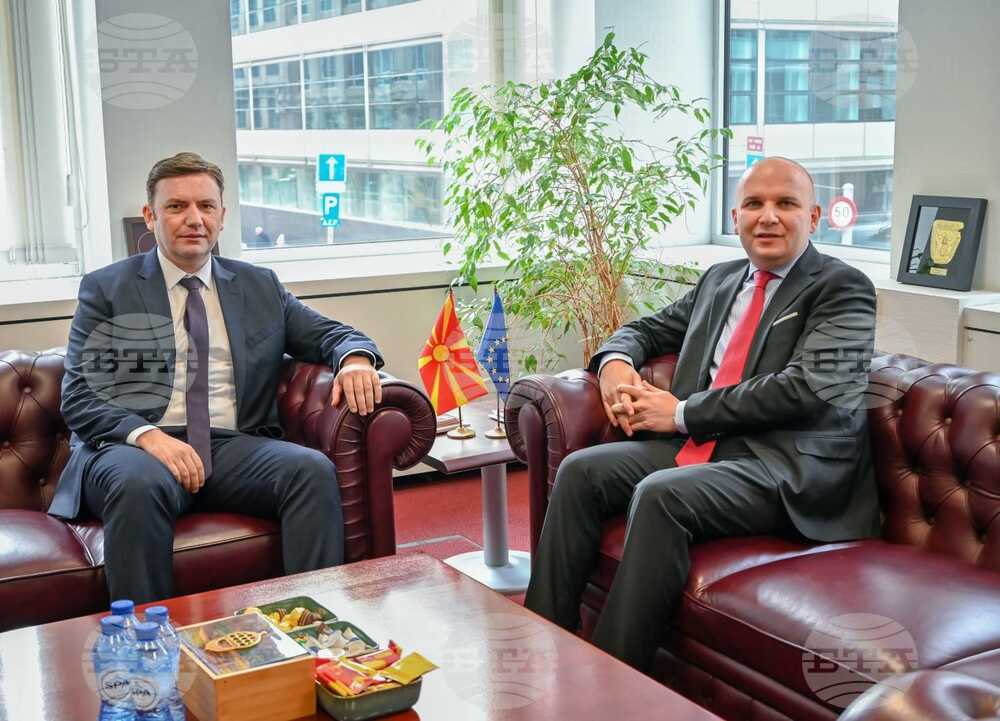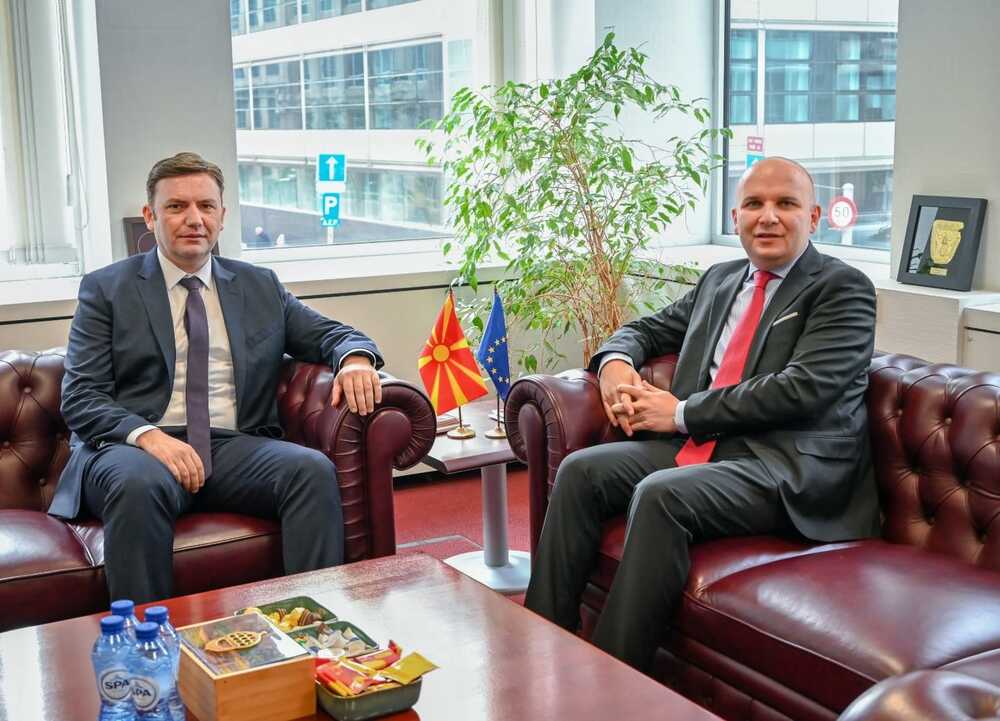 North Macedonia Foreign Minister Osmani (left), MEP Kyuchyuk (right) (Foreign Ministry Photo)
Within the framework of a working visit to Brussels, North Macedonian Foreign Minister Bujar Osmani met with Bulgarian MEP and ALDE Party Co-President Ilhan Kyuchyuk, Osmani's ministry said on Tuesday. Osmani and Kyuchyuk, who is the European Parliament's permanent rapporteur for the Republic of North Macedonia, discussed the current process of North Macedonia's EU accession and the need of speedy European integration of all Western Balkan countries in the specific geopolitical context.
The sides also discussed the current situation between Bulgaria and North Macedonia, and reaffirmed the importance of stabilization of bilateral relations. "There is a common will and I am sure it will result in success and positive development," Osmani tweeted.
Kyuchyuk and Osmani also dwelt on the latest developments related to the attack of the secretary of the Bulgarian cultural club in Ohrid, Hristian Pendikov, and " we both agreed that we should make all efforts to de-escalate the heightened rhetoric and return the positive dynamics in the relations between Bulgaria and North Macedonia. ", said Osmani, underscoring that both countries should commit to enhance political dialogue towards a renewal of trust, the press release said.
/BR/
news.modal.header
news.modal.text