site.bta

Patent Office Attends 64th Series of WIPO Assemblies Meetings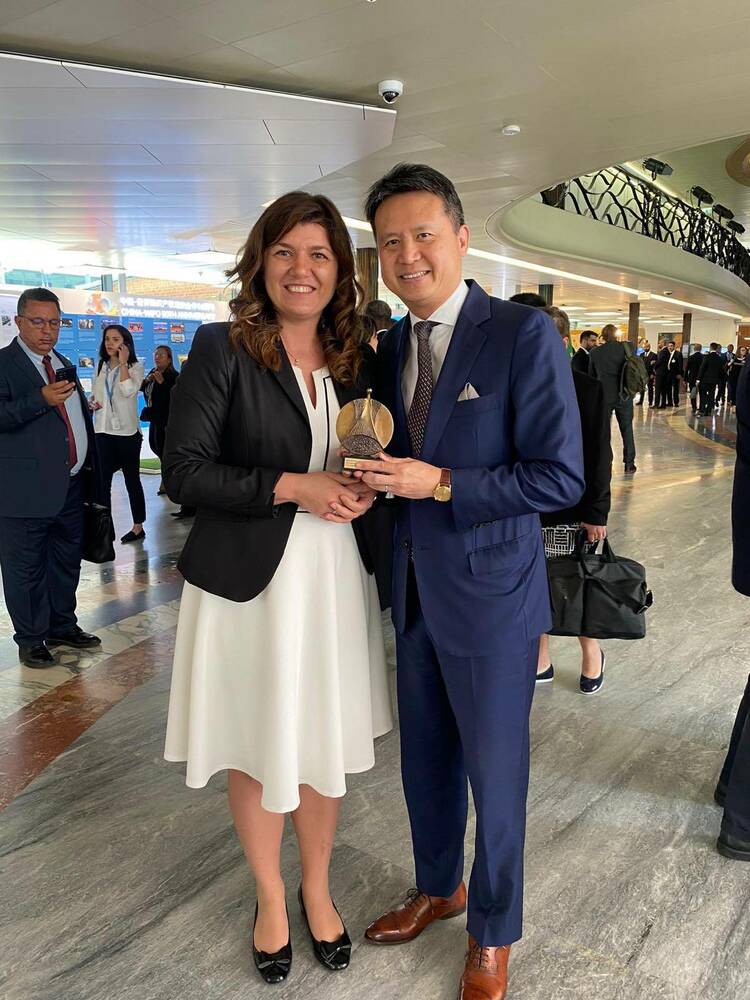 Patent Office President Vladia Borisova and WIPO Director General Daren Tang (Patent Office Photo)
Bulgaria's Patent Office is attending the Sixty-Fourth Series of Meetings of the Assemblies of the Member States of the World Intellectual Property Organization (WIPO) in Geneva between July 6 and 14, 2023.
As part of the Bulgarian delegation, Prof. Dr Vladia Borisova, President of Bulgaria's Patent Office, acknowledged WIPO's purposeful and consistent efforts in the field of intellectual property, the Patent Office said in a press release on Friday.

"We highly appreciate bilateral relations between the Patent Office of the Republic of Bulgaria and WIPO and are grateful for our fruitful cooperation in implementing and enhancing projects intended to encourage intellectual property incentives to the benefit of national inventors, small and medium-sized enterprises, universities and users by revealing the uses of the economic potential of intellectual property," Borisova said in her general statement at the opening of the meetings.
In his welcoming address, WIPO Director General Daren Tang expressly mentioned Bulgaria among the economies from which Madrid system international applications have shown a double-digit increase over the past five years.
Conferring with Tang, Borisova presented him with a plaquette as a token of gratitude for the fruitful cooperation between WIPO and the Patent Office. As a result of this effective work, the Guide to Intellectual Property for Startups was adapted to Bulgarian practice and was translated into Bulgarian so as to assist business in Bulgaria. Joint work has also been successful under the WIPO Training and Mentoring Program on Intellectual Property for Women Entrepreneurs in using intellectual property to develop their own business, and there are already five Bulgarian women in the program.
Under the auspices of the Polish Chairmanship of the Central European and Baltic States Group, an exhibition of designs by innovator women from the Central European and Baltic states mottoed "Economy transformation via design – women and innovation" was organized within the framework of the Assemblies. Bulgaria is represented at the exhibition by designer Radina Rosenova.
/LG/
news.modal.header
news.modal.text