site.bta

International Conference on Bulgarian Nuclear Energy Held in Varna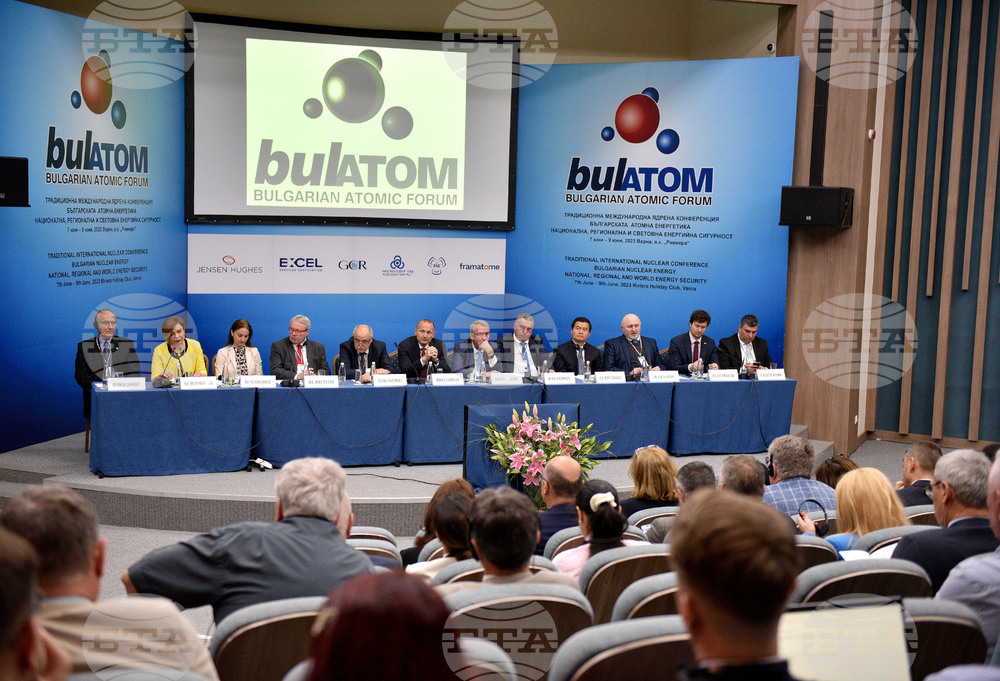 Тhe international conference on "Bulgarian Nuclear Energy - National, Regional and Global Energy Security" in Varna, June 7, 2023 (BTA Photo)
A three-day international conference on "Bulgarian Nuclear Energy - National, Regional and Global Energy Security" started in Varna on Wednesday. After a break due to the pandemic, the forum now brings together experts and representatives of NGOs and the diplomatic corps in Bulgaria.
Opening the forum, Bogomil Manchev, Chairman of the Bulgarian Atomic Forum, said Bulgaria is on the right track with the idea to build Units 7 and 8 at the Kozloduy NPP. They will replace Units 5 and 6, which are to be decommissioned in 2047 and 2051, Manchev said. In his words, it would be good to decide how to proceed with the Belene NPP, especially considering that the two reactor installations built for the plant by Russia's Rosatom are in very good condition.
In his view, the price of electricity should increase threefold in five or six years. Bulgaria has a flawed system for electricity pricing. The biggest mistake of the last 30 years is that energy was used by politicians as a social tool, Manchev said, adding that investments and changes in infrastructure are needed.
Former caretaker energy minister Rossen Hristov said the less politics and megalomania there is in the energy sector, the better. Currently, the energy crisis has been overcome with short-term and long-term solutions, Bulgaria has contracts for access to the infrastructure of Greece and Turkiye, as well as for LNG supplies, Hristov said.
Regarding new nuclear projects, Hristov talked about an agreement on a feasibility study for Units 7 and 8 of the Kozloduy Nuclear Power Plant. Another agreement is about to be signed on a pre-project engineering study for possible construction of the Belene Nuclear Power Plant.
At the end of March, then deputy energy minister Elenko Bozhkov said that pre-project engineering studies were to be signed with US company Westinghouse and with Electricite de France.
Hristov noted that a Bulgaria-US intergovernmental agreement on large-scale cooperation in nuclear energy would open opportunities for staff training, technology and project financing. The text of the agreement has been fully coordinated and some administrative procedures remain before it is signed.
/RY/
news.modal.header
news.modal.text