site.bta

Economy Minister Bogdanov Meets Iraq Defence Minister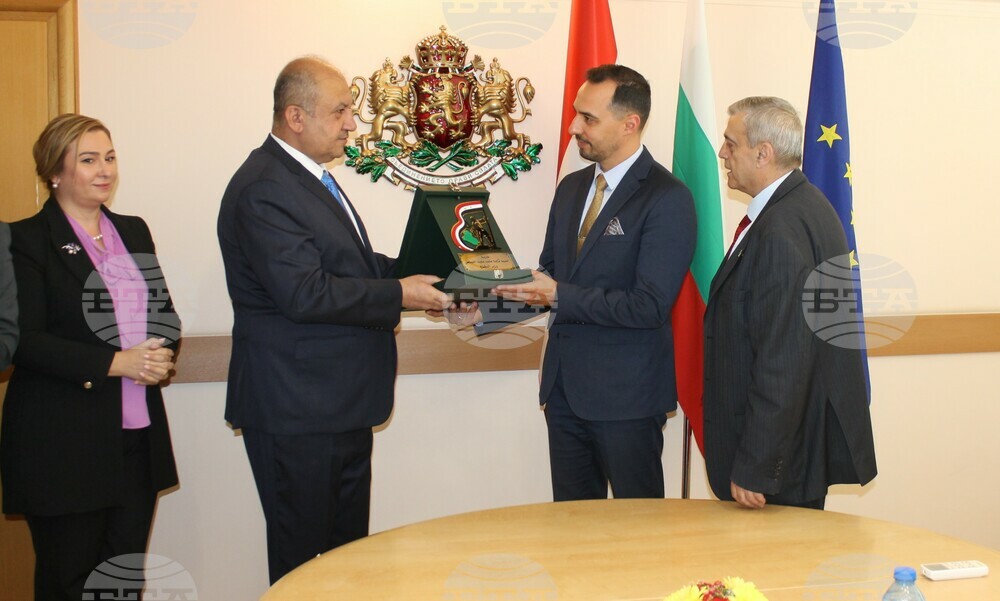 Photo: Ministry of Economy and Industry
Over the past year, Bulgarian industrial production has been the second fastest growing in the European Union, said Minister of Economy and Industry Bogdan Bogdanov during a meeting with Minister of Defence of the Republic of Iraq Thabet Mohammad Al-Abasi on Wednesday.
"Trade between Bulgaria and Iraq grew by 87% in 2022, but we can increase its value significantly by building on the good relations between our two countries," Bogdanov stressed. He also pointed out that the companies investing in Bulgaria not only get access to the European market, but also to strategic resources - raw materials, human capital and various business support instruments under European and national programmes.
The two ministers discussed opportunities for industrial cooperation in the defence sector. Al-Abasi said Iraq is making efforts to increase its budget in this field and the aim is to develop the country's defence capabilities in all fields. "We are aware of the capabilities of your industry and hope that Bulgarian companies will actively participate in this process," the Iraqi minister said.
"It is very important for me to work on an institutional level for more active cooperation between the businesses of the two countries," Bogdanov said, adding that more joint events should be initiated in order to identify specific areas of cooperation. From the Iraqi side it was stressed that they are interested in partnering with Bulgarian companies in areas such as healthcare, energy, construction, etc.
Minister Thabet Mohammad Al-Abasi congratulated the Bulgarian Minister of Economy on his appointment and expressed hope that they will work together in the future to deepen economic relations between the two countries. Bogdanov stressed that continuity in the institution is key for him, which is why on his first day in office he welcomed a delegation whose visit has been planned for months.
The Ambassador of the Republic of Iraq to Bulgaria Lina Jalal Omar and the Charge d'Affaires of the Embassy of Bulgaria in Baghdad Nikola Draganov also participated in the meeting, together with representatives of the two ministries.
/RY/
news.modal.header
news.modal.text