Bulgarian naval research ship bound for Antarctica
site.bta

Day 36: Commander Danailov: RSV 421's Historic Visit to Mar del Plata Reinforces Bulgaria-Argentina Relations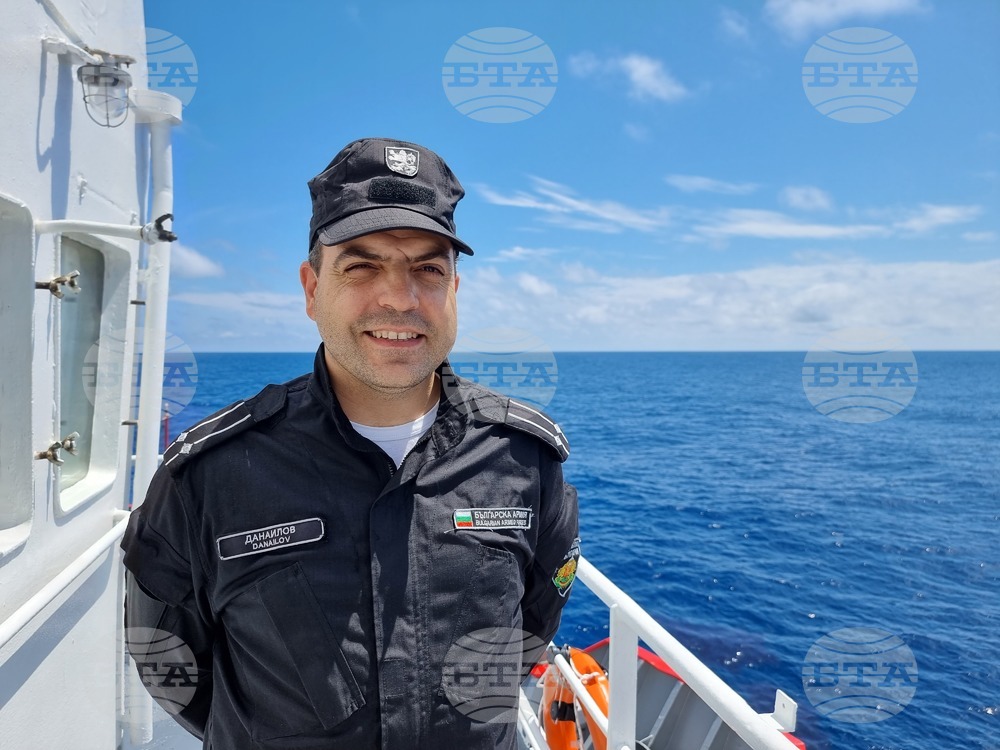 RSV 421's Commanding Officer Nikolay Danailov (BTA Photo)
The Bulgarian naval research vessel Sv. Sv. Kiril i Metodii's (NAVAL RSV 421) visit to Mar del Plata is a historic one, as it will be the first time a Bulgarian navy vessel docks in an Argentinian port, RSV 421's Commanding Officer Nikolay Danailov told BTA.
RSV 421's official visit to Mar del Plata is at the invitation of the Argentinian Navy, he said. According to Commander Danailov, Argentina is a country that has always wholeheartedly helped Bulgaria in its polar research endeavors, while the upcoming visit will further reinforce the diplomatic contacts and foreign policy ties between the two countries. The media in Argentina is also expected to cover the Bulgarian ship's historic visit to Mar del Plata.
A Memorandum of Understanding has been signed between the two countries for mutual assistance in defence and economic matters. "Thanks to this memorandum, we are establishing very good contacts through the Bulgarian Ambassador in Argentina, Stoyan Mihaylov, and through Argentina's Ambassador in Bulgaria, Alfredo Atanasof. We managed to implement true cooperation and establish close contacts for future interaction in the field of polar research," Danailov said.
RSV 421's Commanding Officer also recalled that the materials for building the two residential buildings on the St. Kliment Ohridski Bulgarian Antarctic base in 2006-2007 and 2011 were delivered on Livingston Island with Argentina's help.
The Bulgarian ship will be fully refueled and resupplied at Mar del Plata, Danailov explained.
Scientists and researchers from the Bulgarian Antarctic Institute will board RSV 421 at Mar del Plata together with logisticians, as serious construction work is planned for the Bulgarian Antarctic base, including a new research laboratory. RSV 421 is transporting the supplies, construction materials and equipment needed for the base. The is also bringing to Livingston Island food, cement, a water treatment facility, an office container, among other supplies.
The Memorandum of Understanding for cooperation between Bulgaria's and Argentina's defence ministries was signed in 2016. It provides for mutual assistance and exchange of experience in the area of defence, including trainings, exchange of information, peacekeeping, science and technology.
BTA's Daily News editor Konstantin Karagyozov is the only member of the media who is travelling on board the ship to Livingston Island and back, who will cover the Bulgarian expedition on site throughout the stay in Antarctica.
All media outlets can use the Bulgaria-Antarctica BTA's Log for free.
/RY/
news.modal.header
news.modal.text