site.bta

Bulgaria's, North Macedonia's Defence Ministers Meet Multinational Battlegroup Personnel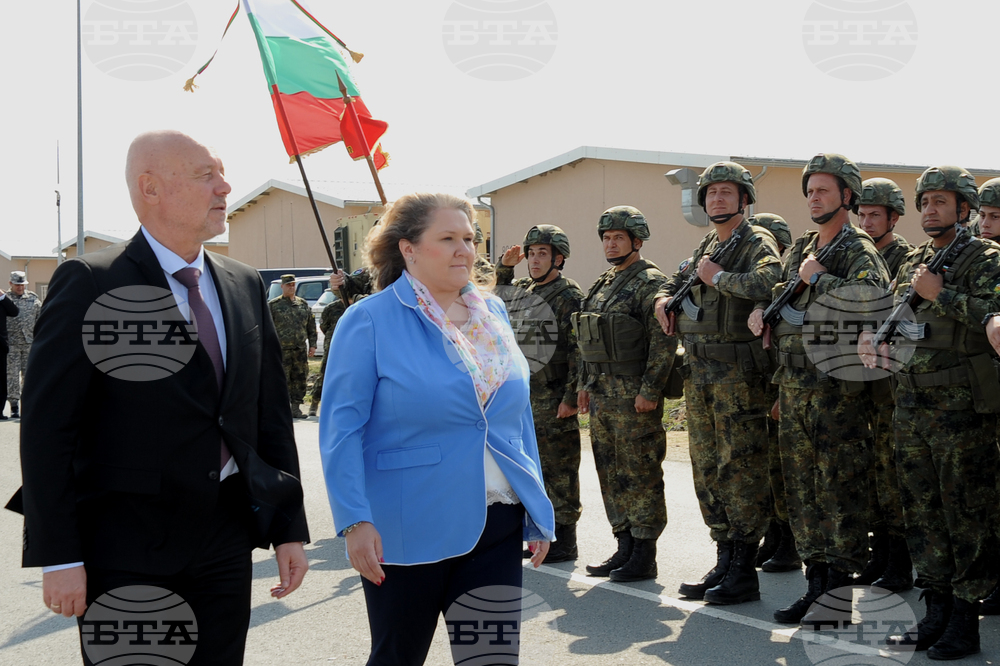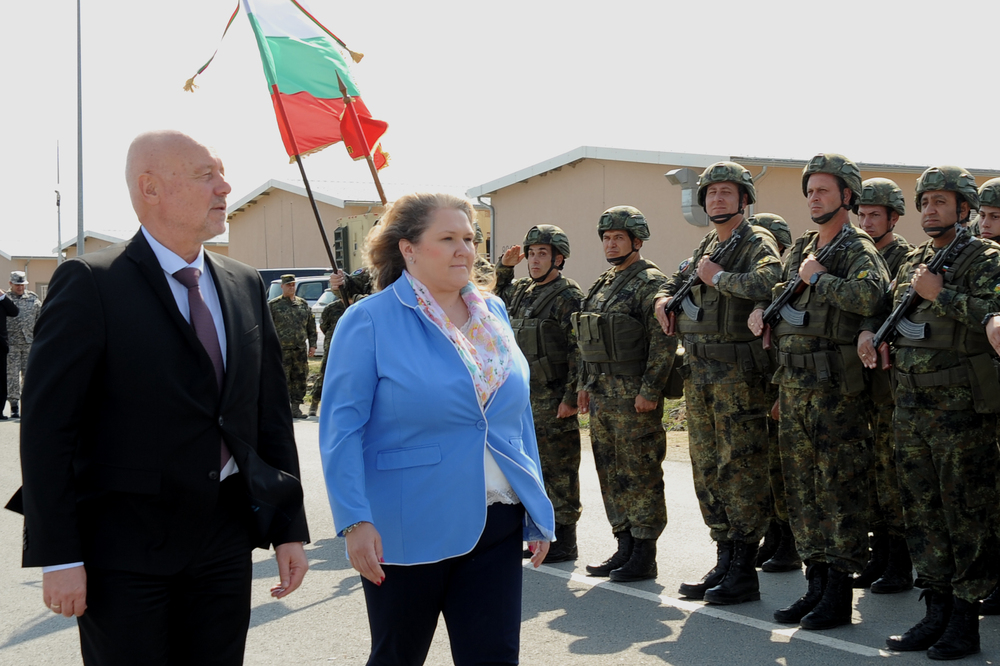 Defence Ministers Todor Tagarev of Bulgaria and Slavjanka Petrovska of North Macedonia review troops during a visit to the Novo Selo Training Area (Bulgarian Defence Ministry Photo)
Defence Ministers Todor Tagarev of Bulgaria and Slavjanka Petrovska of North Macedonia on Saturday toured the Novo Selo Training Area and talked to Macedonian and Bulgarian service persons of the multinational battlegroup.
Tagarev pointed out that NATO's enhanced forward presence concept and the concept of setting up multinational battlegroups as an element of deterrence and defence on the Alliance's eastern flank are being implemented in practice at Novo Selo. "This battlegroup has seven troop contributing nations [Albania, Greece, Montenegro, North Macedonia, Türkiye and the United States], and Italy, which has a very significant capacity, is the framework nation. But every contribution of an Ally of ours to the defence of NATO and of our territory is appreciated, including that of North Macedonia's service persons," the Bulgarian Defence Minister said.
"I am honoured and pleased to join my Bulgarian counterpart for today's visit with the service members of the multinational battlegroup and to pay special attention to the Macedonian and the Bulgarian troops," Petrovska said for her part. "I am particularly glad at what I heard at the briefing from the commander: about the way the elements of the two armies in the multinational unit function together, work together, get along and together defend NATO's interests." In the words of North Macedonia's Defence Minister, any support and investment in the soldiers who form part of the battlegroup is "an investment in our security and our future". On her own behalf and on behalf of her country's Defence Ministry and armed forces, Petrovska thanked the Macedonian representatives, the Bulgarian representatives and all service members who are part of the battlegroup and contribute to NATO's peace and security.
In the Novo Selo Training Area, the Macedonian and the Bulgarian delegations were briefed on the training and missions of the multinational battlegroup by its commander, Colonel Michelangelo Genchi. The two ministers talked to soldiers of their countries. Tagarev and Petrovska emphasized that bilateral defence relations are very good. "We cooperate in other areas, too, especially in military education and participation in joint exercises," the Bulgarian Defence Minister pointed out. "Our defence cooperation is exceedingly meaningful, as it should be between two NATO member countries. We are exploring other options for improving our work so that we would be a role model for the advancement of relations between our two countries," said the Macedonian Defence Minister, who is on her second visit to Bulgaria.
/LG/
news.modal.header
news.modal.text