site.bta

MRF Leader Karadayi Attends Meetings at Parliamentary Intelligence-Security Forum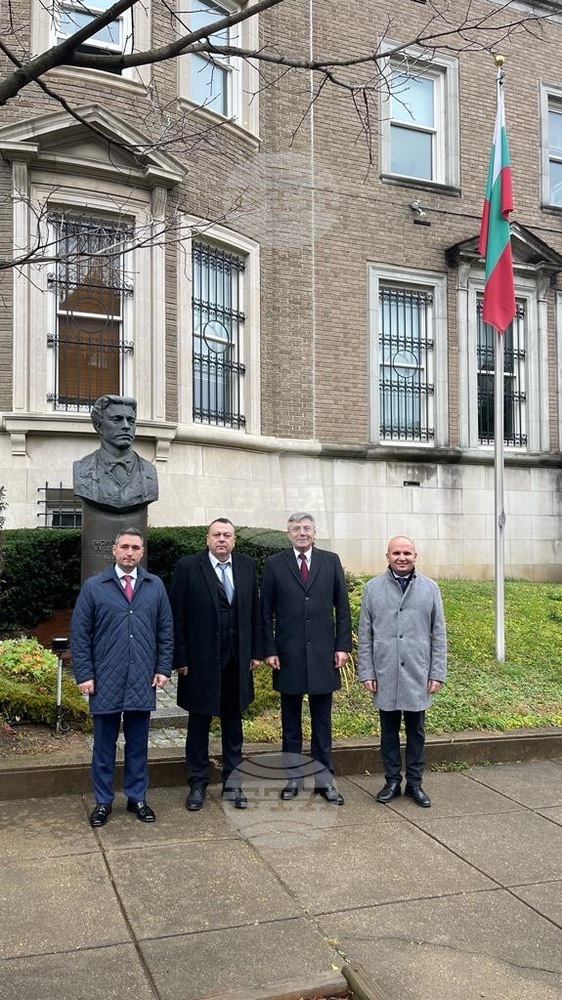 BTA Photo
MRF leader Mustafa Karadayi held a series of meetings with senators, parliamentarians from Europe, diplomats, and security experts in Washington, MRF said in a press release on Wednesday. During the meetings, security in the Black Sea region and the Balkans was discussed against the backdrop of the consequences of the Russian military aggression in Ukraine.
Karadayi participated in the Parliamentary Intelligence-Security Forum organized by Congressman Robert Pittenger. The MRF delegation also includes the leader of the European liberals Ilhan Kyuchyuk and the vice-president of the world liberals Hamid Hamid, MRF's deputy floor leader.
Karadayi and Pittenger discussed the current threats and humanitarian problems arising from Russia's invasion of Ukraine.
The MRF leader also met with Nury Turkel, Chair of the United States Commission on International Religious Freedom.
The MRF delegation held talks with Adi Muzurovic, Director for the Balkans and Central Europe at the US National Security Council, with whom they discussed the Euro-Atlantic integration of the Western Balkans. "We are adamant that strong cooperation between the EU and the US is a must if we want to move the region forward," Ilhan Kyuchyuk said.
He also met with Paul Massaro, senior policy advisor for the U.S. Helsinki Commission, with whom they discussed Euro-Atlantic support for Ukraine.
The MRF delegation, led by its leader Mustafa Karadayi, also visited the Bulgarian Embassy in the United States where they talked with our compatriots.
The 23rd Parliamentary Intelligence-Security Forum discussed contemporary challenges to international security arising from the war in Ukraine and aggressive authoritarian regimes, as well as countering organised crime and money laundering. Particular attention was paid to illegal migration and methods to prevent or reduce it.
Karadayi also attended the 22nd Forum held in Bucharest over the summer. He described the international conference as an important factor in ensuring security and stability.
/ZD/
news.modal.header
news.modal.text