site.bta

UPDATED

President Pendarovski Urges Bulgarians Denied Entry in N Macedonia to Mark Gotse Delchev's Anniversary to Get in Touch with Him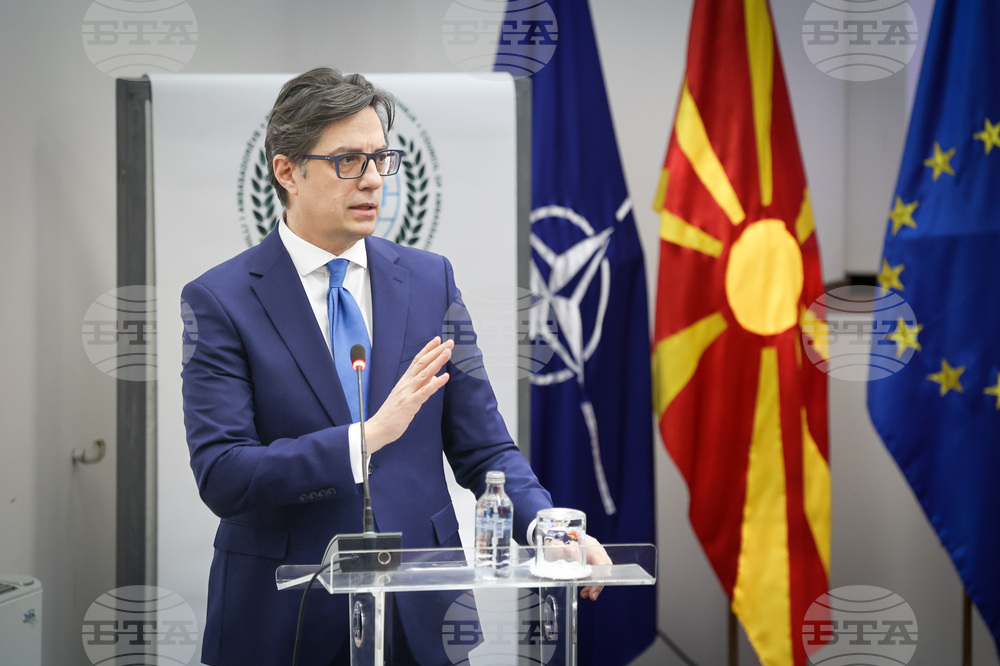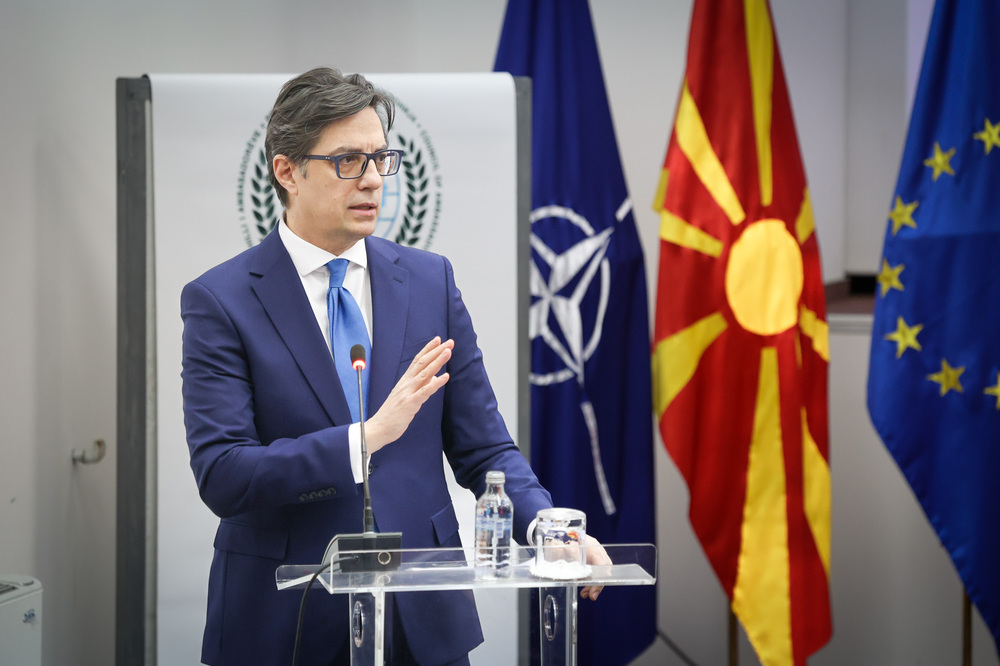 North Macedonia President Stevo Pendarovski (Photo: Pendarovski's Press Service)
Relations between Skopje and Sofia have been deteriorating lately and Gotse Delchev's birth anniversary was used by Bulgaria to unnecessarily raise tensions, President of the Republic of North Macedonia Stevo Pendarovski said Monday in response to a question about his assessment of bilateral relations between Bulgaria and North Macedonia.
According to Pendarovski, on February 4, his country "passed the test and showed how a European state should behave by respecting the right of people to pay tribute to a great Macedonian revolutionary and isolating all those who come to provoke and cause incidents." He said that the situation at the border is crystal clear - all those who wanted to enter North Macedonia did so and were allowed to go to Gotse Delchev's grave, those who tried to attack the police were deported and fined for trespassing. Pendarovski stressed that in such situations all European countries act accordingly. He urged any Bulgarians, denied entry into his country to commemorate Gotse Delchev's anniversary, to get in touch with him, besides those who created problems, for which there is video footage, Pendarovski noted.
Regarding the meetings in Sofia, as well as with EU Enlargement Commissioner Oliver Varhelyi, of representatives of the Bulgarian community in North Macedonia, Pendarovski said that "this is nothing new and they (the Macedonian Bulgarians) cannot understand from the very beginning that both according to the bilateral Treaty of Friendship, Good Neighbourliness, Cooperation and Security and according to all international norms, the citizens of the Republic of North Macedonia should take up their rights, if they think they are threatened, from the Macedonian institutions".
"Unfortunately, they went the other way and that is wrong. This does not mean that we will not respond to their needs as we would to any other Macedonian citizen, but I believe that they are wasting their time in talks with the European institutions and the European Court of Human Rights, unless they have first asked for support or at least explained their problems here in Skopje", the Macedonian President added.
Pendarovski's statements were made during a joint press conference with Hungarian President Katalin Novak, who is paying an official visit to North Macedonia, and who was asked whether the relations between Bulgaria and North Macedonia were the subject of her talks with Bulgarian President Rumen Radev during her visit to Bulgaria on February 2.
Novak said that she aimed to get to know the positions of both sides, their way of thinking and their interests. She expressed hope that the EU will be able to welcome the Republic of North Macedonia and it will try, given the opportunity, to contribute to a faster clearing of any differences.
/YV/
news.modal.header
news.modal.text