site.bta

PM Kovacevski Is Optimistic about Forming Parliamentary Majority to Carry Through Constitutional Changes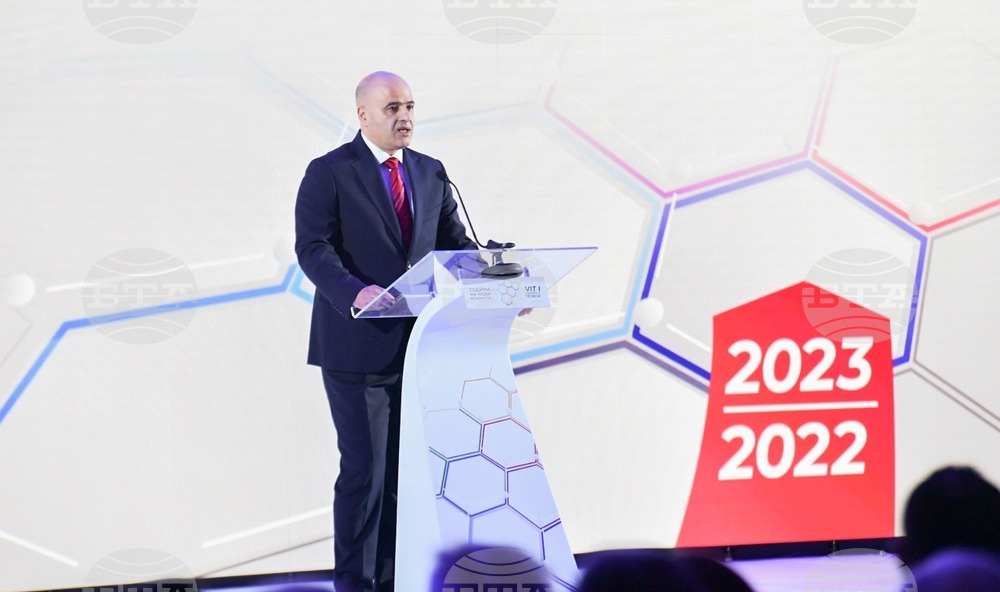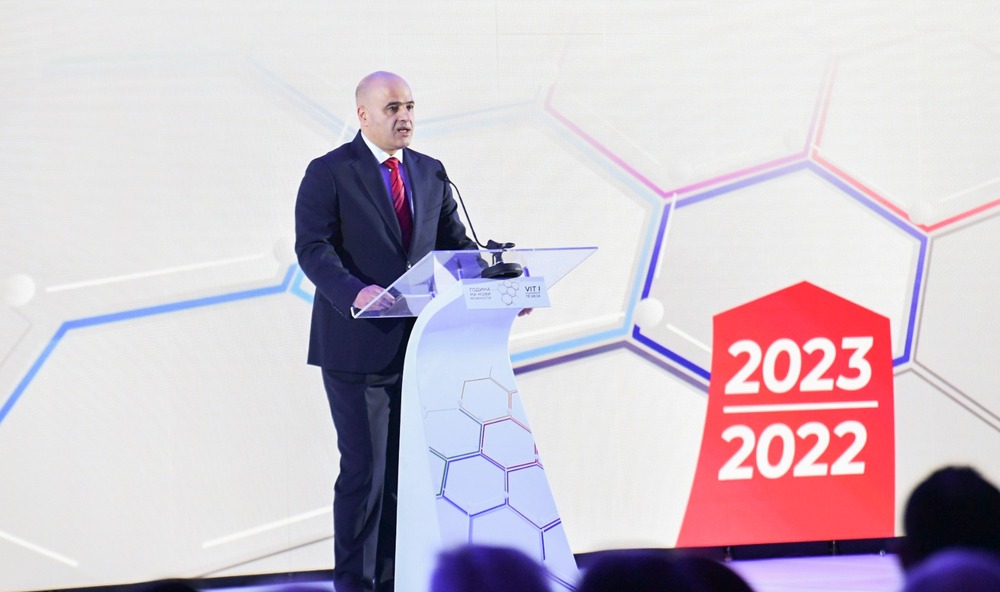 PM Dimitar Kovacevski (Photo by government of the Republic of North Macedonia)
The Prime Minister of the Republic of North Macedonia, Dimitar Kovacevski, expects to see his country making "a new step forward in the European integration" in 2023 and expressed optimism that it is possible to form a European parliamentary majority to amend the Constitution and ensure European prospects for his country.
Sofia expects Skopje to revise its Constitutions and add ethnic Bulgarians there so as to better protect their rights.
"My assessment is based on the fact that in the last parliamentary elections the vast majority of the country's citizens chose to trust pro-European political forces, which formed a pro-European government," Kovacevski said. He called on everyone to be responsible.
"I cannot allow political profiteers to gain at the expense of the State. We must not waste time standing still," Kovacevski said Monday at the annual conference on "Year of New Opportunities", where the government takes stock of what was achieved in the year before.
Kovacevski also said: "We are at a phase of bilateral screening and the negotiation process is something that depends only on us. In 2023, we have the best opportunity to speed up the negotiations and by 2030, objectively and realistically, become a member of the EU. We are committed to good neighbourly relations. North Macedonia guarantees and enables all peoples and all citizens who consider it their home to exercise their rights unhindered. And we have shown and proved this many times before. We are proud of our multicultural society: a small Europe. It is another matter that they are preparing for early parliamentary elections [in Bulgaria] and, like everywhere else, there are individuals who, through nationalist and populist rhetoric, are trying to make themselves visible. Perhaps they are trying to undermine the unity of Europe - not just hamper bilateral relations. That is why everyone must do their job, and our job is to defend our national identity, the stability and progress of the country and to make progress."
Kovacevski said that it is difficult "to send reasonable messages when there are unreasonable provocations" but he also said that the dispute with Bulgaria will be resolved in the spirit of European values.
/NF/
news.modal.header
news.modal.text