site.bta

Sofia-Riga Political Consultations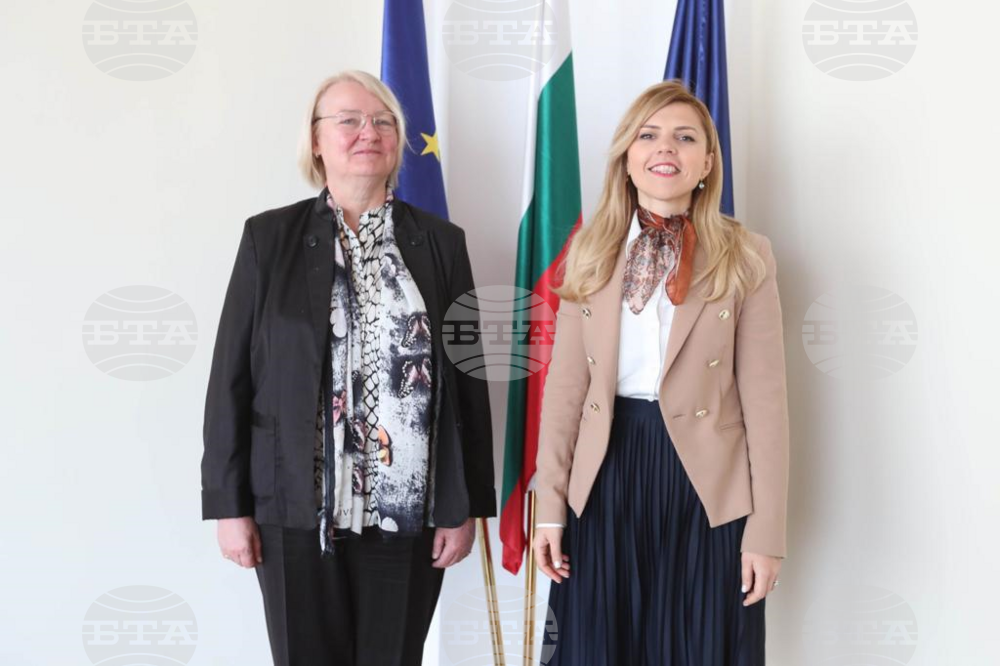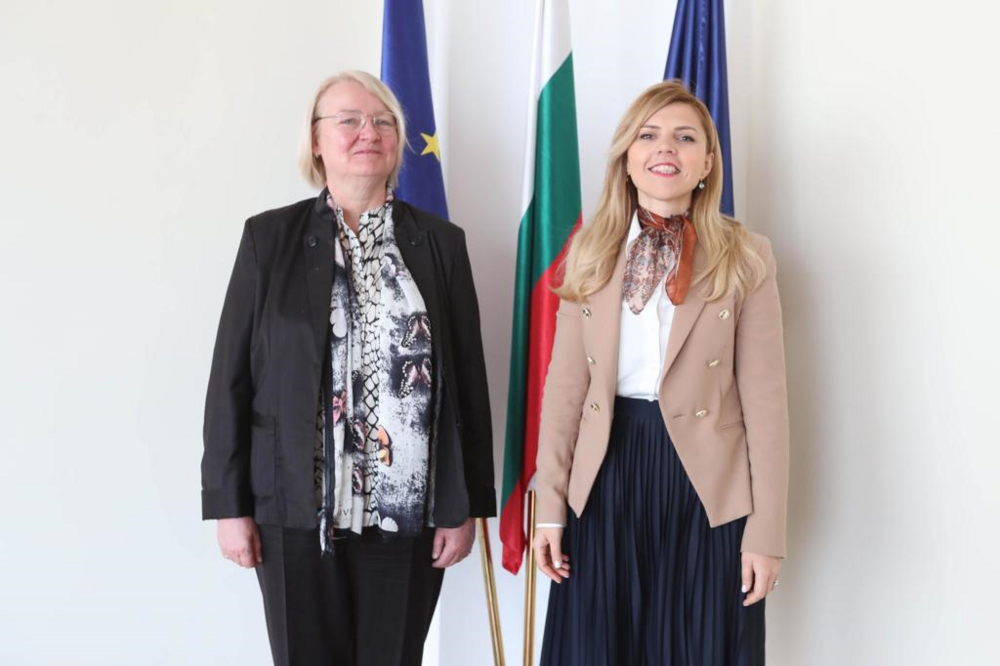 Bulgarian Deputy Foreign Minister Velislava Petrova (right), Latvian Under-Secretary of State Ingrida Levrence before the political consultations, Sofia, May 23, 2023 (Bulgarian Foreign Ministry Photo)
Bulgarian Deputy Foreign Minister Velislava Petrova and Ingrida Levrence, Under-Secretary of State for European Affairs at the Latvian Foreign Ministry, on May 23 held political consultations on current issues on the bilateral and European agenda.
The sides reviewed a broad range of subjects, including the good political dialogue, the upward trends in tourism, and trade and economic relations, energy policy and Bulgaria's accession to the OECD, the eurozone and the Schengen area. Views were also exchanged on matters concerning the war in Ukraine, the sanctions against Russia, and EU enlargement.
At the beginning of the meeting, Deputy Minister Petrova commended bilateral relations between Bulgaria and Latvia, which are based on mutual trust and support and on constructive partnership within the EU and NATO. One hundred years since the establishment of diplomatic relations with Latvia were marked last year.
Petrova stressed that both countries benefit from economic cooperation and keeping up a positive trend in bilateral trade. "We see worthwhile opportunities for the promotion of industrial cooperation and deepening interaction between Bulgarian and Latvian small and medium-sized enterprises. Bulgaria is also interested in pursuing cooperation in transport and logistics, IT and innovation, and in sharing experience with Latvia in the field of services," the Deputy Minister pointed out.
Bulgaria's eurozone membership also figured high on the agenda of the consultations. "Eurozone entry is a key priority for Bulgaria, and we aspire to join as full member as soon as possible, before January 1, 2025," Petrova said. "Bulgarian institutions are working hard on all tasks envisaged in the National Euro Changeover Plan, and we expect the new parliament to adopt the requisite legislative framework."
Another key priority discussed during the consultations was the adoption of a decision on Bulgaria's admission to the Schengen area under the current Spanish Presidency of the EU Council. Petrova stressed that accession to Schengen will bring direct benefits to Bulgaria and to EU-wide trade, tourism, connectivity and security. "With great determination Bulgaria is engaged in constructive dialogue with Austria and the Netherlands for the purpose of building mutual confidence and overcoming their skepticism. In the dialogue with Austria, an understanding has already been reached regarding a bilateral plan on combating irregular migration, which is already being implemented," the Bulgarian Deputy Foreign Minister said. She thanked Latvia for consistently backing Bulgaria's accession to the OECD, Schengen and the eurozone.
The consultations also covered energy industry and the importance of the nuclear power sector for energy stability of the region and the whole European Union.
Regarding the war in Ukraine, the Bulgarian side stated its continued support for that country by all available means. This includes multilateral support and increasing the pressure on Russia, including through international isolation, restrictive measures, and prosecuting those responsible for crimes.
/LG/
news.modal.header
news.modal.text