site.bta

ITF Puts Bulgarian Tennis Talents on Its Teams for Roland Garros and Wimbledon Tournaments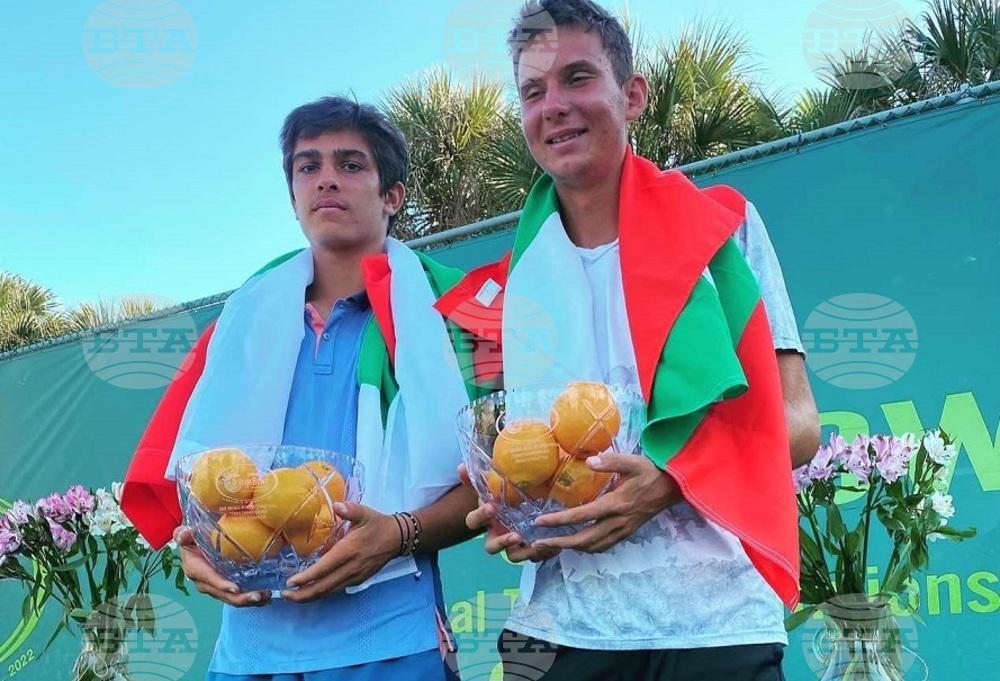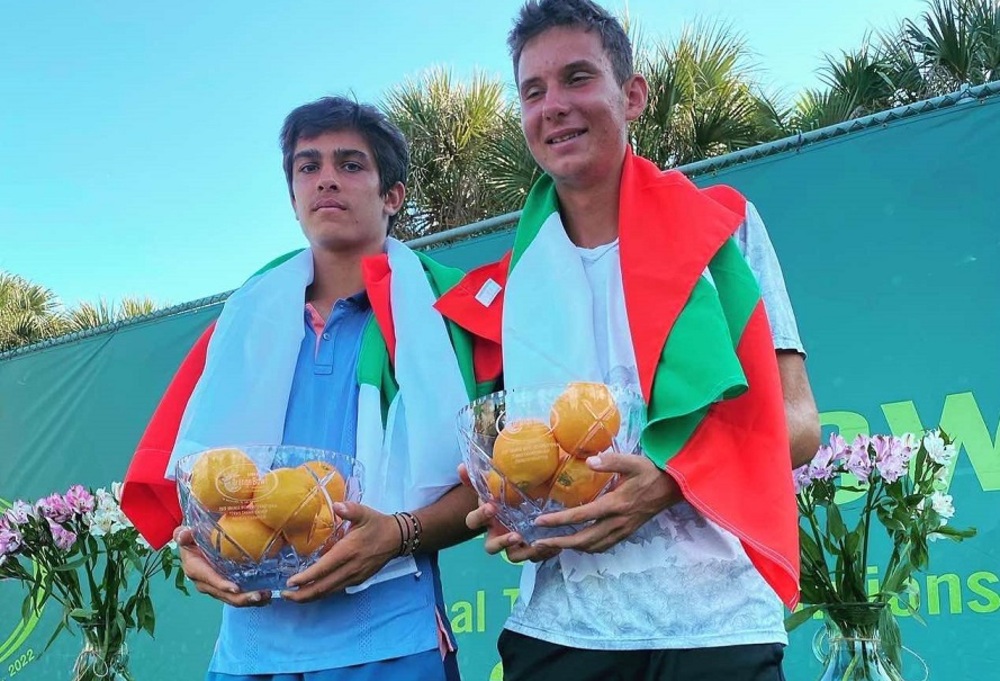 Adriano Dzhenev (left) and Iliyan Radulov with the doubles title of the Junior Orange Bowl - the unofficial world tennis championships for talents aged 12 to 18 (Bulgarian Tennis Federation Photo)
The International Tennis Federation (ITF) selected Iliyan Radulov, Adriano Dzhenev, and Rositsa Dencheva to participate in its teams for Roland Garros and Wimbledon (two of the four Grand Slam tournaments), while Elizara Yaneva was selected only for the latter. This is an opportunity for young tennis players to partake in high quality junior tournaments under the guidance of an official ITF coach. All expenses will be covered by the Grand Slam Player Development Programme.
Radulov, Dzhenev and Dencheva have been selected to the ITF "A" team. The three tennis players will participate in camps, preparatory tournaments and Grand Slam competitions - Roland Garros and Wimbledon. They will start with a preparatory camp in Italy from May 11-14 and will then participate in two ITF junior tournaments, followed by another six-day camp in Italy. The teenagers will play at Roland Garros starting June 4.
The three Bulgarians will have two weeks off after the French Open. They will then take part in camp from June 26 to July 1 in Nottingham, and play at a junior tournament in Roehampton, UK. Their programme will continue with Wimbledon which begins on July 8.
Yaneva was selected to the ITF "B" team. She will participate in a camp in Italy on April 28-30 and will then play in five consecutive junior tournaments before Roland Garros.
/RY/
news.modal.header
news.modal.text