site.bta

Ballet Premiere Brings Together Young Choreographers from Mexico and Greece in Stara Zagora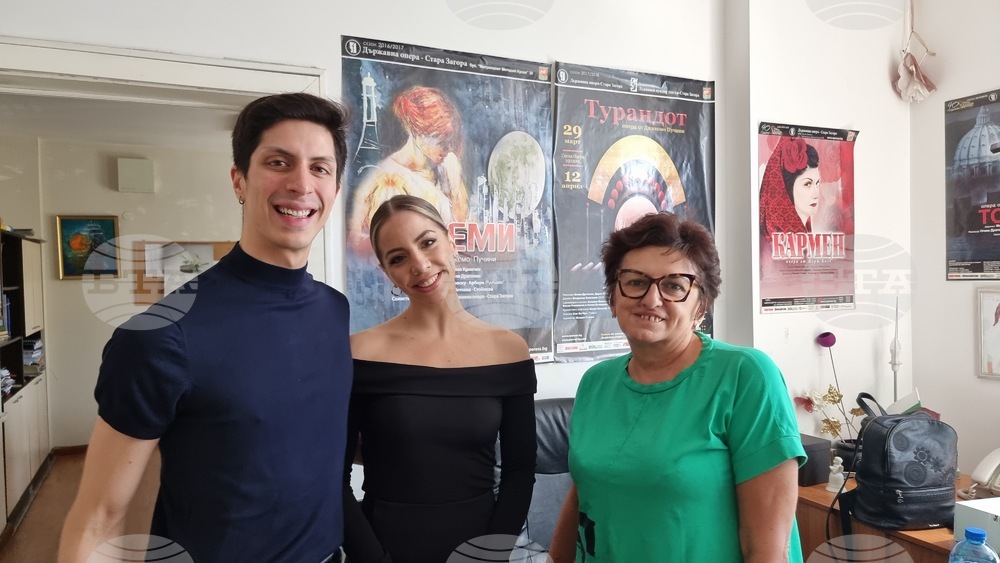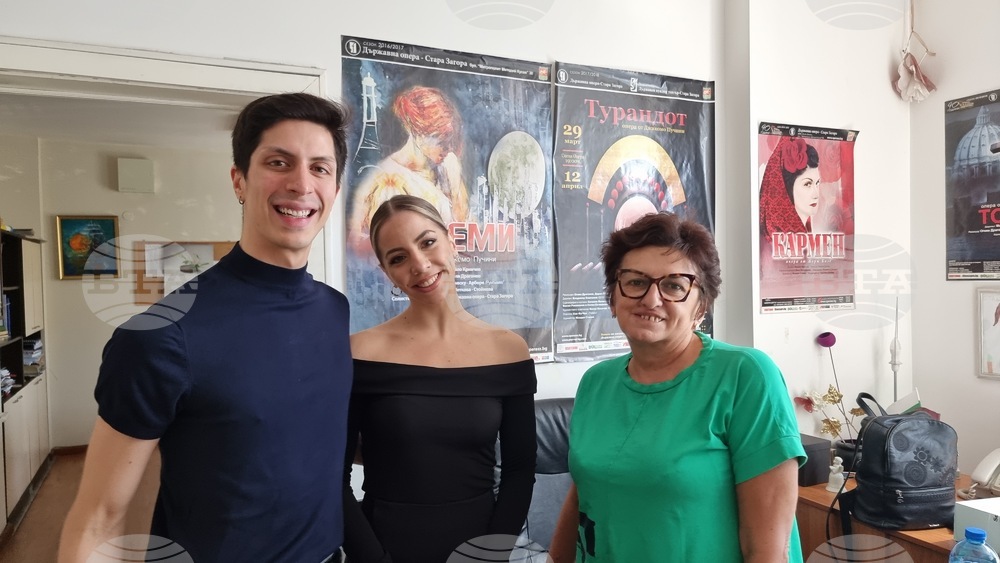 Molina and Markou (centre) (BTA Photo)
A medieval tale about the kingdom of Odon will have its Bulgarian premiere. This is a story written for the Stara Zagora Opera and will be produced by an international ballet company, said in an interview for BTA young choreographers Marcelo Molina (Mexico) and Eleni Markou (Greece). The two have worked for several months on the two act ballet incorporating neo-classical and contemporary modern dance, created to the music of Australian composers Mark John McEncroe and Mark J. Saliba and the libretto of Laura Goodin.
"Our idea was through dance to create the dialogue in this raw story which lasts for one hour and 45 minutes. This is a story of dominance and power struggles in which we see arrogance, hard-heartedness and lack of love," said Marcello Molina. "It all screams, crowns and weapons are glistening," added Eleni Markou.
For three yars the two have been part of the international ballet company in Stara Zagora, know extremely well the abilities of the artists and have been inspired by their strife for novelty and experimenting in the recreation of a story that is distant in time and in the mind of spectators.
Marcello Molina graduated from the Cuban National Ballet School, Eleni Markou graduated from the Athens Dance Academy.
"We have to note the extremely successful partnership with scenographer Ventsislav Petrov and costume designer Teodora Dzhambazova, who exceeded our expectations," said Eleni.
"My special thanks to Silvia Tomova, the leadership and the team of the Stara Zagora Opera, for allowing me to develop and establish my dance and choreographer talents," said the Mexican choreographer.
Eleni Markou also noted that she is very grateful that she is part of the international ballet company of the Stara Zagora Opera who is headed by Silvia Tomova. It gives chance to many young ballet dancers from all over the world to advance their careers and to two of them to work as choreographers.
The ballet will premiere under the baton of American conductor Anthony Armore.
"Odon" will premier at the Antique Forum Augusta Traiana on August 17.
/PP/
news.modal.header
news.modal.text