site.bta

UPDATED

Protest against Euro's Introduction in Bulgaria Held in Sofia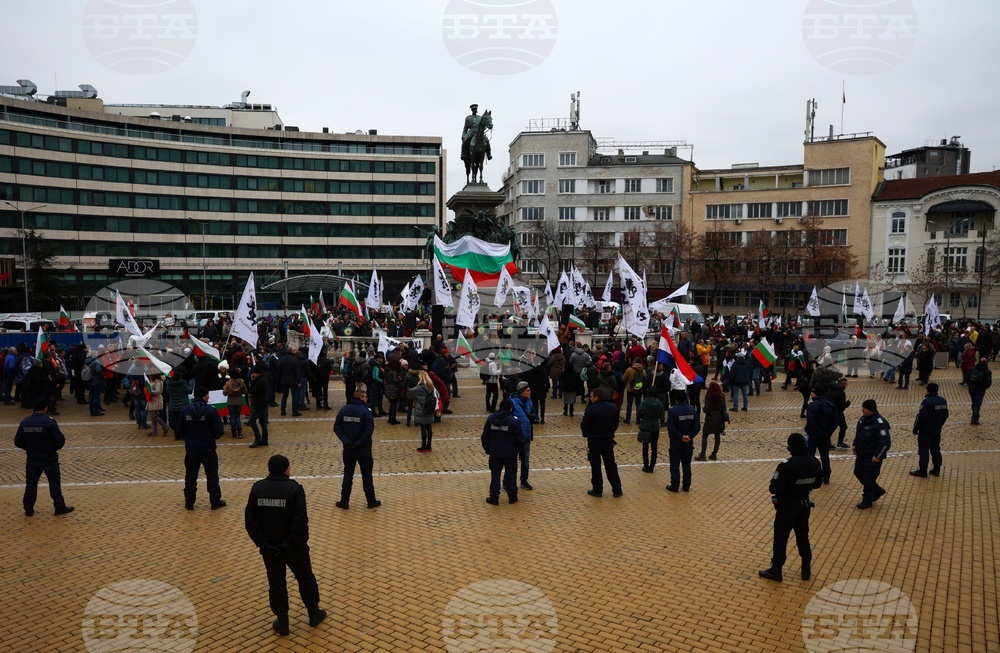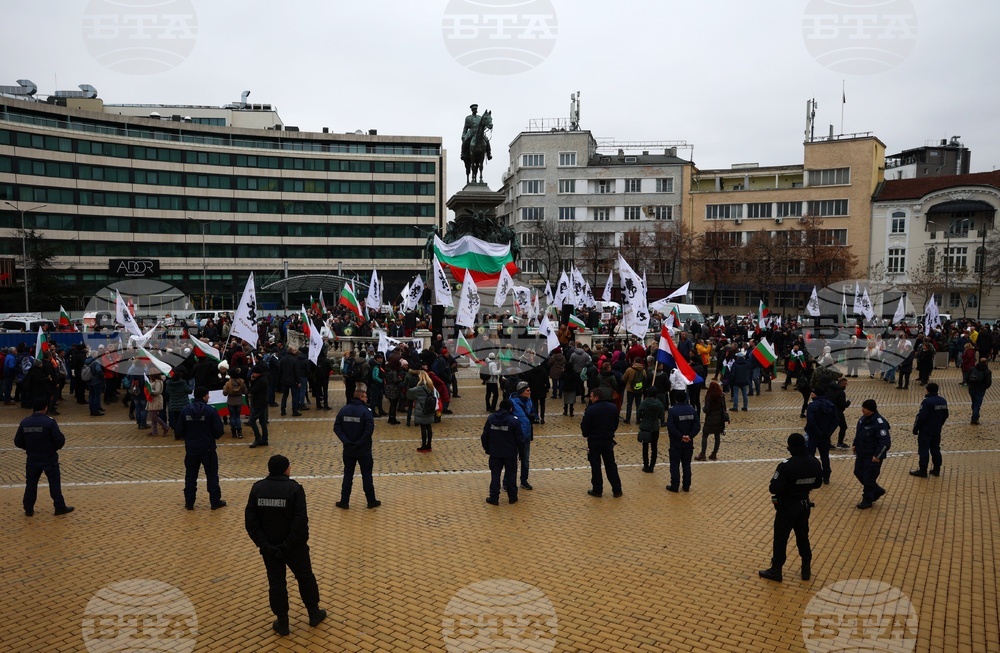 BTA Photo
A protest against the introduction of the euro in Bulgaria was held in front of the National Assembly in Sofia on Saturday. The protest was organized by the Vazrazhdane party, whose leader joined the protesting citizens.
The protesters carried flags of Bulgaria and Vazrazhdane as well as posters reading, "I choose the lev", "No to the euro", and "I choose Bulgarian sovereignty".
Kostadinov said that was a protest against "the forceful inclusion of Bulgaria in the eurozone that is being done in the dark, without any information. He quoted Deputy Prime Minister Pekanov as saying on Friday that the analysis on the advantages and disadvantages to Bulgaria introducing the euro is yet to be made. Entering the eurozone is entirely against the Bulgarian interests, Kostadinov reiterated.
The protesters went to express their position in front of the building of the European Commission Representation in Bulgaria.
Later on Saturday, they called on President Rumen Radev to come out and state clearly and adamantly his position - in favour or against Bulgaria's entry into the euro area, in favour or against the preservation of the Bulgarian lev.
According to Vazrazhdane, Bulgaria is not ready to join the eurozone. The introduction of the euro would not lead to the country joining the so-called club of the rich; it would lead solely to further impoverishment of the Bulgarian people due to the shock inflation observed in all the countries in the first years after their entry in the euro area. Joining the eurozone now would make Bulgaria lose its entire monetary sovereignty; the country will forever give up on determining its monetary policy on its own, Vazrazhdane argues. The parliamentary party has already announced it will set up a steering committee to collect signatures in favour of holding a referendum on the euro.
/DS/
news.modal.header
news.modal.text