site.bta

Exacta Research Group Poll: Six to Eight Parties Likely in Next Parliament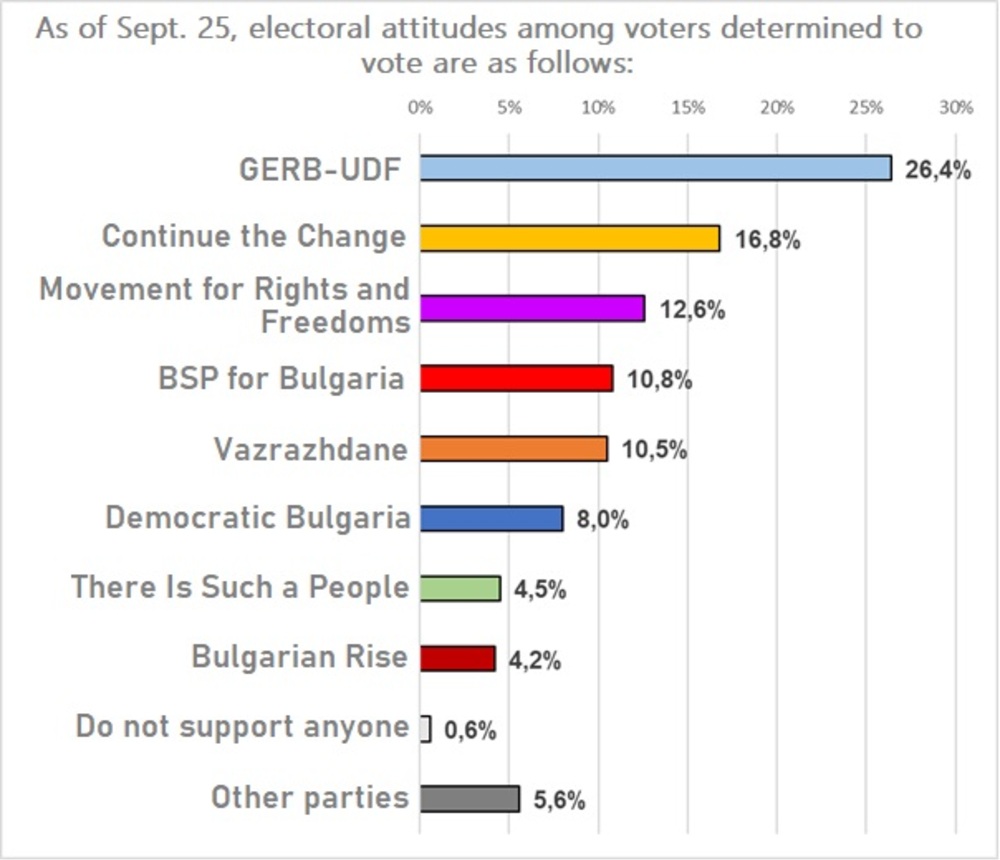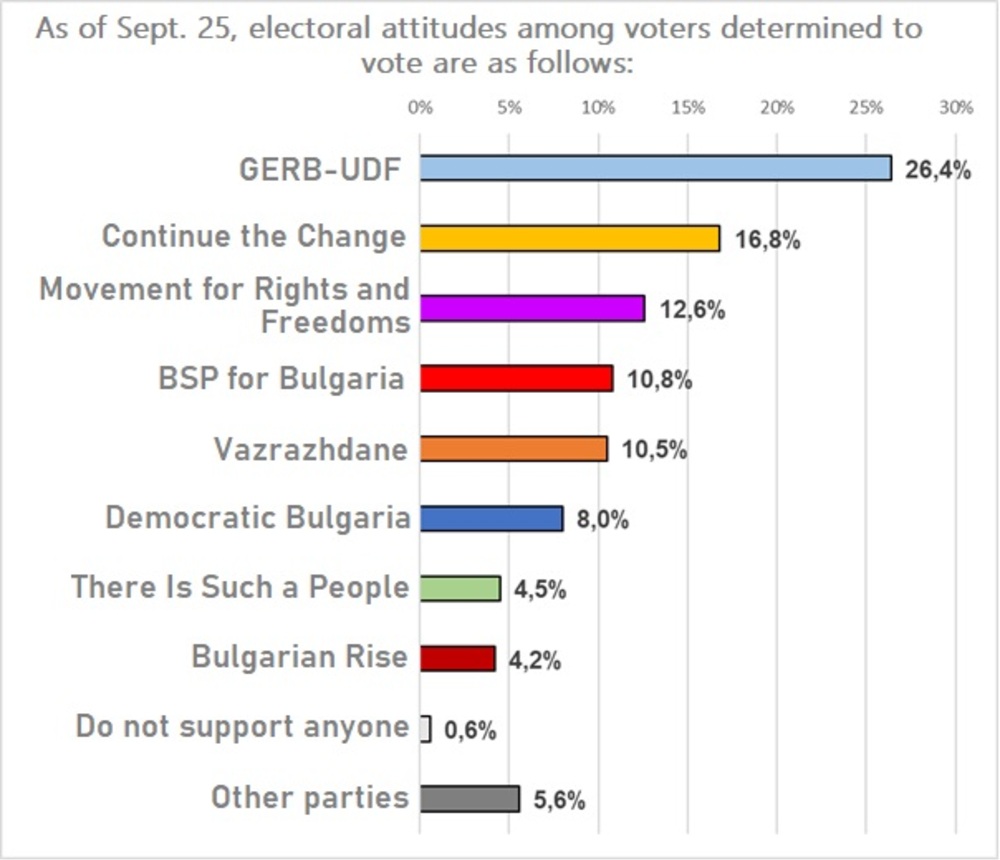 BTA Photo
There is a high chance that the next National Assembly will have six to eight parties, according to a nationally representative survey, conducted by Alpha Research Group face-to-face between September 20 and 25 among 1,050 adult Bulgarians across 71 settlements in the country.
GERB-UDF would get 26.4% of votes among those firmly resolved to go to the ballots, followed by Continue the Change with 16.8%, the Movement for Rights and Freedoms (12.6%), BSP for Bulgaria (10.8%), Vazrazhdane (10.5%), Democratic Bulgaria (8.0%), There Is Such a People (4.5%), Bulgarian Rise (4.2%), the survey's results show.
According to the poll, 43% of Bulgarians are firmly resolved to go out and vote in the October 2 snap parliamentary elections. Residents of Sofia and regional cities are less inclined to vote compared to residents of smaller towns and villages.
A total of 16.8% of respondents have expressed some concerns about the machine voting.
A total of 23% plan on taking advantage of the preference voting. These are mostly people with higher education, supporters of Democratic Bulgaria, GERB, BSP for Bulgaria and Vazrazhdane. Preferential voting is preferred by supporters of parties that are sure to enter the next parliament and who are more concerned about making sure that the future parliament has more people with good qualities.
/PP/
news.modal.header
news.modal.text