site.bta

UPDATED

President Radev: "Azerbaijan Has Established Itself as Our Desired, Priority and Reliable Partner"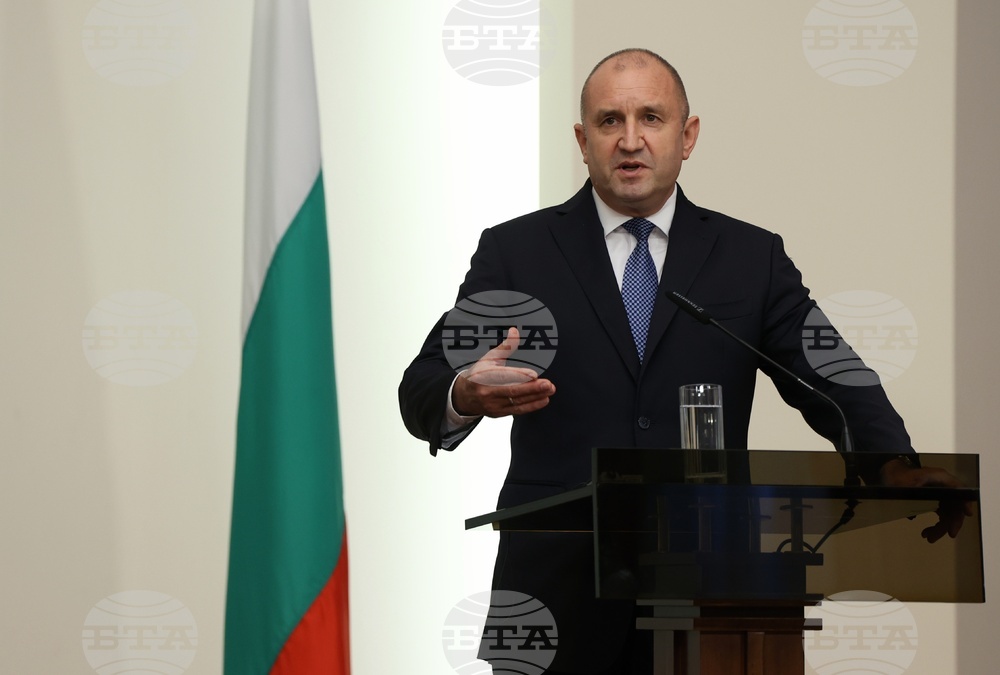 President Rumen Radev (BTA Photo)
"I am exceedingly gratified to say that the active dialogue with Azerbaijan at the high and highest level in recent years has helped upgrade our relationship to a strategic partnership," Bulgarian President Rumen Radev said here on Friday, emerging from a one-to-one session with Azerbaijani President Ilham Aliyev who arrived on a two-day official visit at his invitation.
"Azerbaijan has established itself as our desired, priority and reliable partner," Radev said. "I am glad that we are agreed on carrying on our pragmatic and beneficial cooperation in a number of areas of shared interest," the Bulgarian head of State added.
He presented to Aliyev a proposal signed by the cross-border gas transmission operators of Bulgaria, Romania, Hungary and Slovakia that reached him on Thursday. The operators offer to transit the additional quantities of gas under a memorandum signed between the European Commission and Azerbaijan in Baku in July, according to which Azeri gas deliveries for Europe should reach 20 billion cu m annually by 2027.
"They propose a new approach that will make it possible to transmit immediately the additional quantities of gas from Azerbaijan to Europe, using the four countries' integrated gas transmission networks. In this way, the gas will reach Central, Western and Southern Europe in a far quicker, cheaper and secure way," Radev explained.
He added that this will be proposed on Saturday during bilateral talks with the participants in the inauguration of the Greece-Bulgaria gas interconnector and with European Commission President Ursula von der Leyen. "If it rounds up the opinion of all these countries, Bulgaria is ready to organize a high-level meeting even before the end of this month at which this project can get the greenlight," the Bulgarian head of State pointed out.
"In the context of disrupted deliveries, high prices and a crisis of gas supplies, we are seeking new options, innovative ways of addressing these problems," Radev went on to say.
President Aliyev and he considered the possibility for some large Bulgarian industrial gas consumers which produce fertilizers, polymers, cement and glass to get natural gas directly from Azerbaijan and then enter third markets jointly with their Azerbaijani counterparts. "They will thus be able to make enormous savings on transport and time and gain direct access to European markets. Bulgargaz will also be relieved substantially because these large consumers will receive their gas directly from Azerbaijan, the President said. He added that the realistic options for pursuit of cooperation in this area will be discussed within the framework of Aliyev's visit. The sides will also consider the possibility of bartering natural gas for electricity.
/LG/
news.modal.header
news.modal.text