site.bta

Interior Ministers of Bulgaria, Romania Discuss Schengen Accession, Illegal Migration, Cross-Border Traffic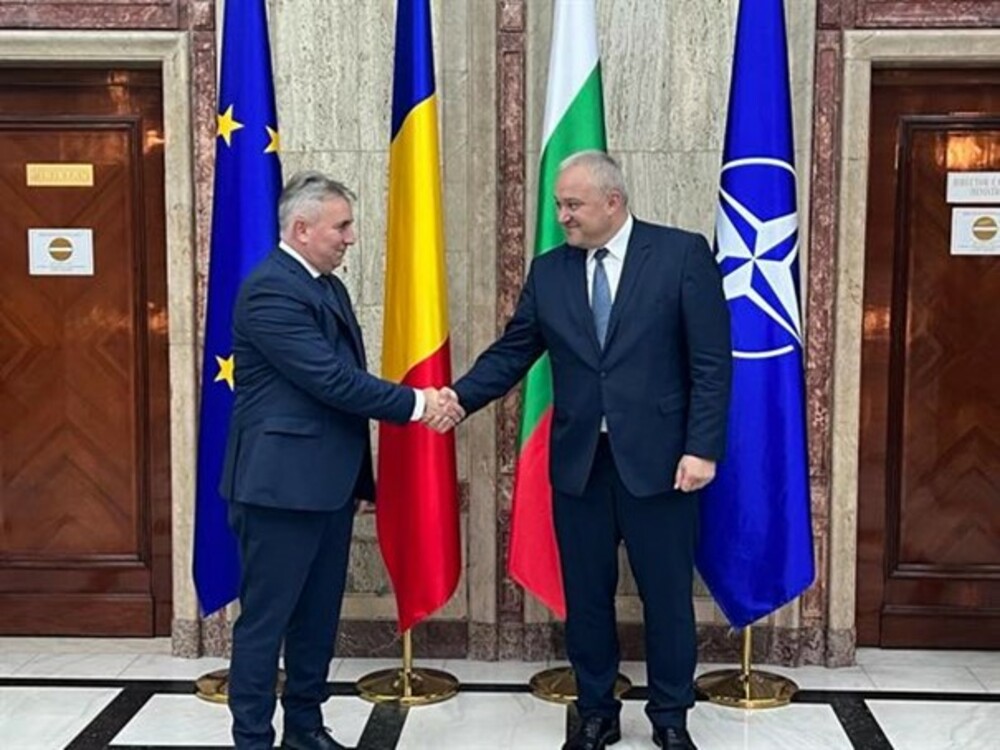 Interior Minister Ivan Demerdzhiev (right) met his Romanian counterpart Lucian Bode in Bucharest, May 19, 2023 (Interior Ministry Photo)
Interior Minister Ivan Demerdzhiev met his Romanian counterpart Lucian Bode in Bucharest Friday. Among the main topics of discussion were the aspirations of the two countries to Schengen membership, joint actions to counter illegal migration, as well as facilitating border traffic between the two countries, the Interior Ministry said.
The two ministers reaffirmed the common goal of Bulgaria and Romania to join the Schengen area in 2023. "It is very important that we have dialogue. When there is dialogue and coordination, the steps towards Schengen will be easier to take," Bode said. He argued that the two countries should stick together on their path to Schengen.
Demerdzhiev said that Schengen entry is a national priority for Bulgaria.
The two also discussed joint measures to counter illegal migration. Demerdzhiev briefed his Romanian counterpart on the measures taken by Bulgaria in this department. He said that work is underway on his idea for a working group with Europol on tackling cross-border crime related to illegal migration. He invited a representative of Bucharest to join it and Minister Bode agreed.
The ministers also commented on measures to facilitate traffic at border crossings between the two countries. Demerdzhiev stressed the importance of infrastructure projects that will help this.
Ivan Demerdzhiev is in Bucharest for the seventh edition of Black Sea and Balkans Security Forum, taking place May 18-19.
/NF/
news.modal.header
news.modal.text