site.bta

Bulgarian Students Win Four Bronze Medals at International Informatics Olympiad in Hungary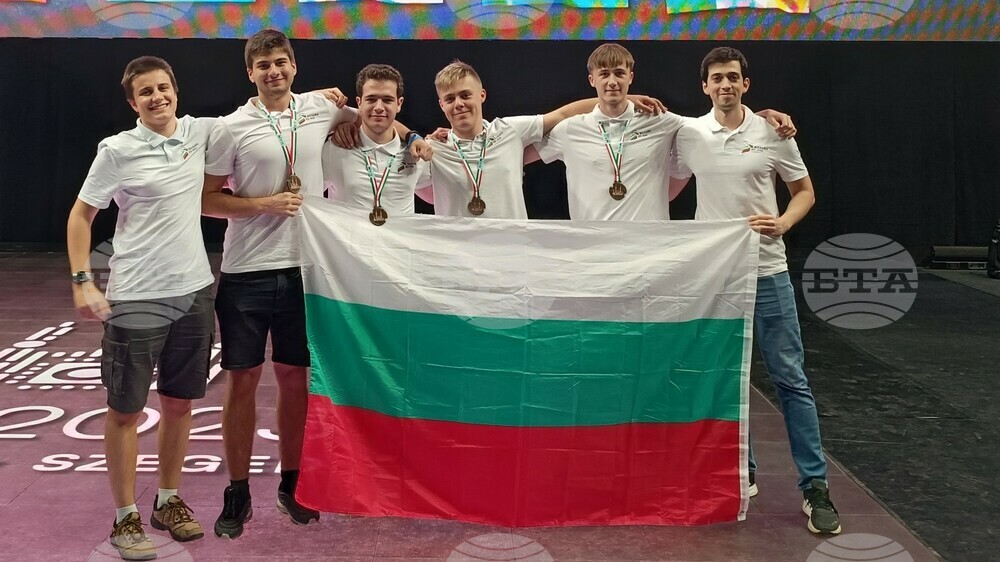 Bulgaria's winning informatics team (Association of Natural Science Olympic Teams Photo)
The best Bulgarian informatics students won four bronze medals in the most prestigious competition of the year, 35th International Olympiad in Informatics, held in Szeged, Hungary. Our four high school students competed with 360 athletes from 90 countries, the Association of Natural Science Olympic Teams said.
The tournament was held in person in Hungary from 28 August to 4 September.
The bronze medals were won by Boris Mihov (10th grade, Sofia High School of Mathematics (SHSM), Alexander Gatev (10th grade, SHSM), Atanas Dimitrov (12th grade, SHSM) and Veselin Markovic (10th grade, High School of Mathematics - Varna). Their supervisors are Ilian Yordanov (IMI-BAS) and Encho Mishinev (Radix Trading LLC).
The initiative to hold the International Informatics Olympiad is Bulgarian. In 1987 Acad. Blagovest Sendov made a proposal at the 24th UNESCO General Conference. Already in 1989, the first Olympiad took place and Bulgaria was the host. The competition was held in Pravets and the first chairman of the International Informatics Olympiad was Acad. Petar Kenderov. Today the competition gathers participants from over 80 countries.
/MR/
news.modal.header
news.modal.text