site.bta

Top World Lead and Zinc Experts Discuss Decarbonisation at Meeting in Plovdiv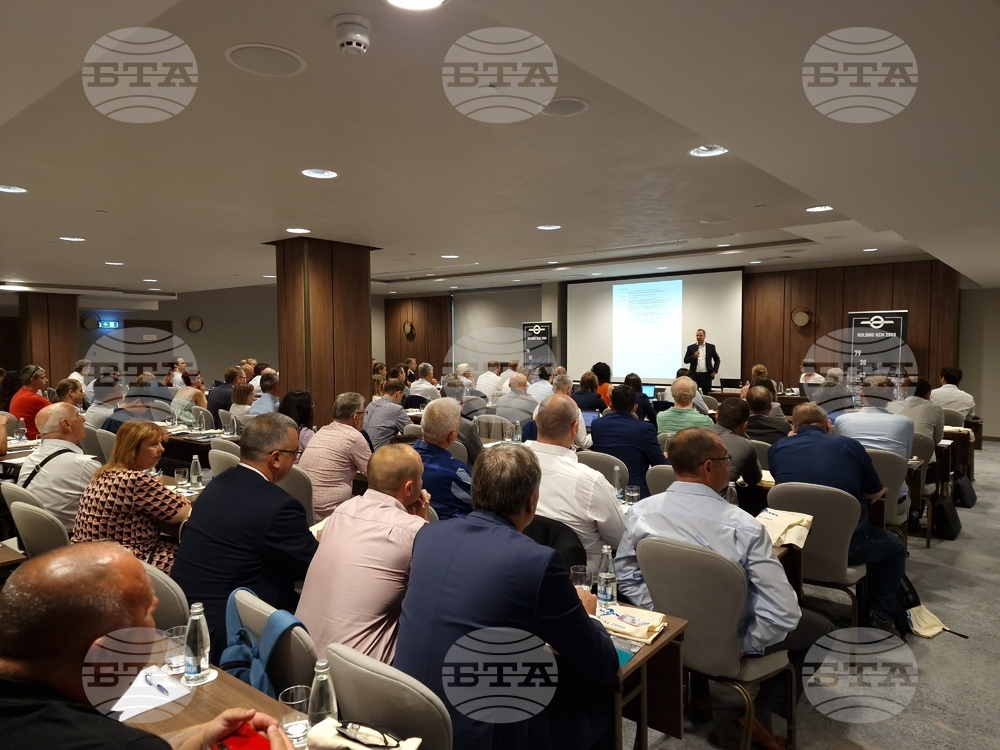 A snapshot from the discussion (BTA Photo)
More than 100 experts from 18 countries around the world are participating in the 71st International Meeting of Lead and Zinc Experts, which is taking place in Plovdiv Thursday. The event is organized by the Society of Metallurgists and Miners in Germany (GDMB) in cooperation with the Holding KCM 2000 lead and zinc production company.
Without non-ferrous metals there will be no success for the Green Deal because they are vital for energy storage, especially zinc and nickel, Sabina Grund, Associate Director Sustainable Development, International Zinc Association, told journalists. She pointed out that demand for zinc is increasing for this reason. It is being used to store the irregular flow of energy, such as that generated by windmills, to be converted into a steady flow for end users, the expert said. As another example of the metal's importance, she pointed to the construction of infrastructure or other facilities where zinc coatings protect the steel and give it the longest life.
On the European Union's policies to reduce carbon emissions into the atmosphere through decarbonisation of the energy sector and the introduction of alternative fuels, Grund commented that as an organisation they have developed a decarbonisation roadmap for the entire zinc industry. The key aspects are that it uses a lot of electric power and for that power supply is key to decarbonising the industry, the specialist said. She said meetings like the present one discuss the other smaller factors of decarbonisation such as the use of fuels or coal products in some machines. Replacing carbon as a reagent in processes is an important topic, but whether it can be replaced with hydrogen everywhere is still being studied because every process is different, Grund added.
In addition to decarbonisation, highlights on the agenda include state-of-the-art trends in recycling, circular economy and environmental technologies in metallurgical recovery
/VE/
news.modal.header
news.modal.text