site.bta

"No Additional Agreement on Arms Supplies to Ukraine," Defence Minister Stoyanov Says in TV Interview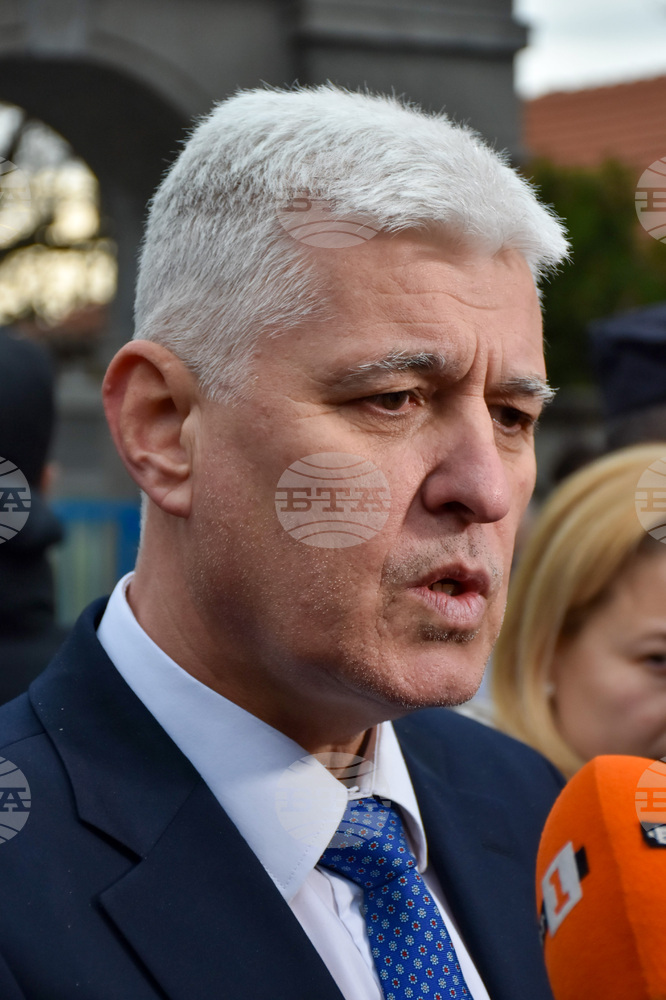 Dimitar Stoyanov (BTA Photo)
"Until the end of January Bulgaria provided to Ukraine the armaments and ammunition under the agreement with that country as ratified by Parliament," Bulgarian Defence Minister Dimitar Stoyanov said on Bulgaria ON AIR television on Saturday, specifying that "what was provided was in the top three of Ukraine's requests." "There is no additional agreement on sending armaments to Ukraine. The caretaker Cabinet strictly adheres to the National Assembly resolutions," the interviewee pointed out.
The Bulgarian Defence Ministry has also provided Ukraine with humanitarian aid worth BGN 7 million. Between 50 and 60% of these costs will be reimbursed shortly by a EU fund, Stoyanov said.

He was adamant that Bulgaria will not be sending troops to Ukraine. He described the interpretations of the amendments to the Defence and Armed Forces Act as "extremely inept in a complicated run-up to the [April 2 early parliamentary] elections."
"Bulgaria has planned to spend 2% of GDP on defence in 2024. In 2023, defence spending stood at 1.85%. The national plan has been submitted to our NATO allies, and I hope that it will be implemented," Stoyanov said. He reiterated that 2% of GDP will not be enough for the modernization of the Bulgarian Armed Forces. "Our allies already comment that 2% should be the lowest level. We should be looking at an increase of defence spending in the long term," he argued.
Border Protected against Migrant Pressure
The Defence Minister said that at this point over 400 service persons are helping Interior Ministry personnel to protect the border, and the Armed Forces also provide transport and additional logistics. One hundred and ten kilometres of the fence along Bulgaria's border with Turkiye have been repaired. Since migrant flows are expected to intensify, the military will continue to help guard the international border after April, he pointed out.
"Our border is coming under significant pressure. Technical devices need to be installed along the border: video surveillance systems, sensors, etc.," Stoyanov said. More than 100 km of the border lack technical devices, and they cost money. "It should be kept in mind that this is not just a Bulgarian border, it is a EU external border and the maintenance costs should be shared," he noted. "The chances of getting funding from the EU for the completion of the technical equipment at the border are exceedingly strong," the interviewee said on Bulgaria ON AIR.
/LG/
news.modal.header
news.modal.text