Sofia conference on counter-corruption and national security
site.bta

US Chargé d'Affaires: Bulgaria Faced Huge Challenges but Remained Committed Partner and Ally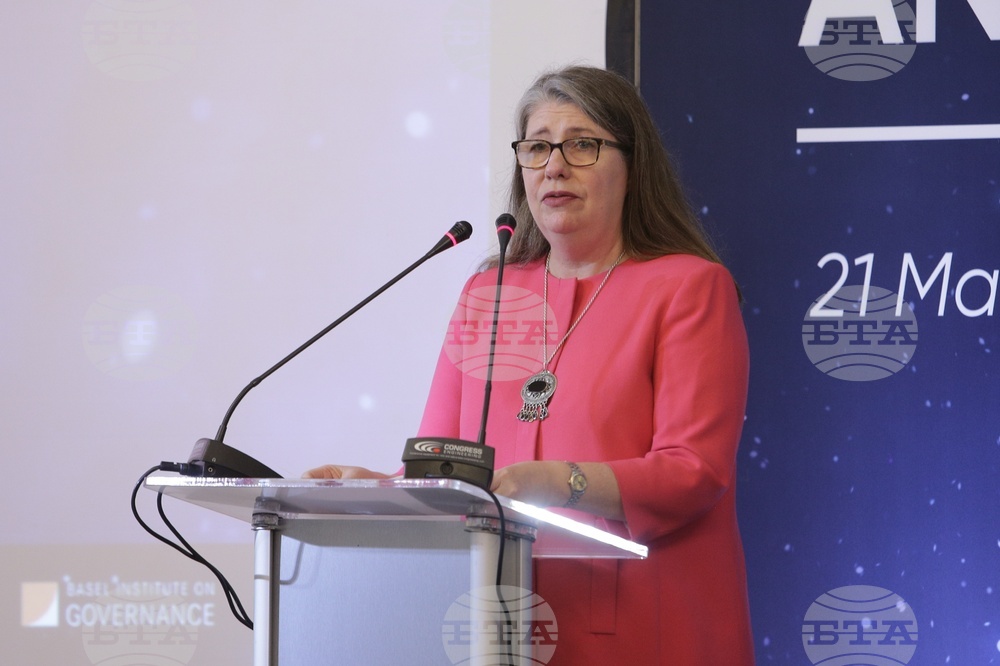 US Chargé d'Affaires Andrea Brouillette-Rodriguez addresses a Sofia conference on counter-corruption and national security, Mar. 21, 2023 (BTA Photo)
Addressing a Sofia conference on counter-corruption and national security Tuesday, US Chargé d'Affaires Andrea Brouillette-Rodriguez said that Bulgaria was faced with huge challenges but showed its resilience and remained a committed partner and ally.
The conference is organized by the Justice Ministry in cooperation with the Basel Institute on Governance and the Centre for the Study of Democracy, as part of Bulgaria's commitment in the Year of Action initiated as a result of the Summit for Democracy in December 2021.
Andrea Brouillette-Rodriguez said that Bulgaria has made three commitments within the Year of Action: to strengthen its judicial system, ensure the accountability of its Prosecutor General and increase trust in the news media and the state institutions. She said it is encouraging that the Justice Ministry, other state instiutions and the civil society insist that these commitments become a reality.
She pointed out that the last Parliament failed to carry through the legislative changes regarding the reform in the judiciary, the prosecution service and the Supreme Judicial Council, which changes are called for by the National Recovery and Resilience Plan. She argued that the changes should be made from within, by Bulgarian politicians, in keeping with their commitments and the demands of people. The US is ready to support these efforts by helping to build capacity, provide technical aid and otherwise help to carry through the changes, the diplomat said.
She said further that some individuals continue to try to take advantage of the US financial system and have been blacklisted for these attempts. These sanctions are not aimed against Bulgarian and the people of Bulgaria: they are aimed against individuals that the US believes to be responsible for misusing hundreds of millions in taxpayers' money.
Bulgarian people have long been calling for reforms.
Andrea Brouillette-Rodriguez said that her country encourages Bulgaria's wish to join the anti-corruption working group.
/NF/
news.modal.header
news.modal.text